Post by admin on May 31, 2017 5:56:44 GMT
Old timers may recall we ran something quite similar to this nearly 10 years ago on an earlier incarnation of the SBG Sword Forum with Generation 2 and later (when Gen2 were unable to deliver the goods in a timely manner), Darksword Armory which resulted in the Flame of the Angels and the more historical Torino Sword..
But the time has come to give it another go - and the basic concept is simple:
Simply submit a design of an original fantasy sword and we will have it made by our new friends at Blade Culture International in the Philippines and send you the prototype, shipped free anywhere in the world!
The idea to create a SBG line of Fantasy Swords has been on the backburner for years - but was stymied by the minimum order quantities and tooling required by the Chinese Forges we usually collaborate with.
However on my recent trip to BCI in the Philippines we discussed the possibility of creating a line of fully functional fantasy swords as it was clear to me that these guys can do pretty much anything without the need to bet the farm on 100 swords that may or may not ever end up recovering the investment needed..
Below are some pics of their Filipino lines and medieval swords to give you some idea of the small details and general workmanship these guys are capable of..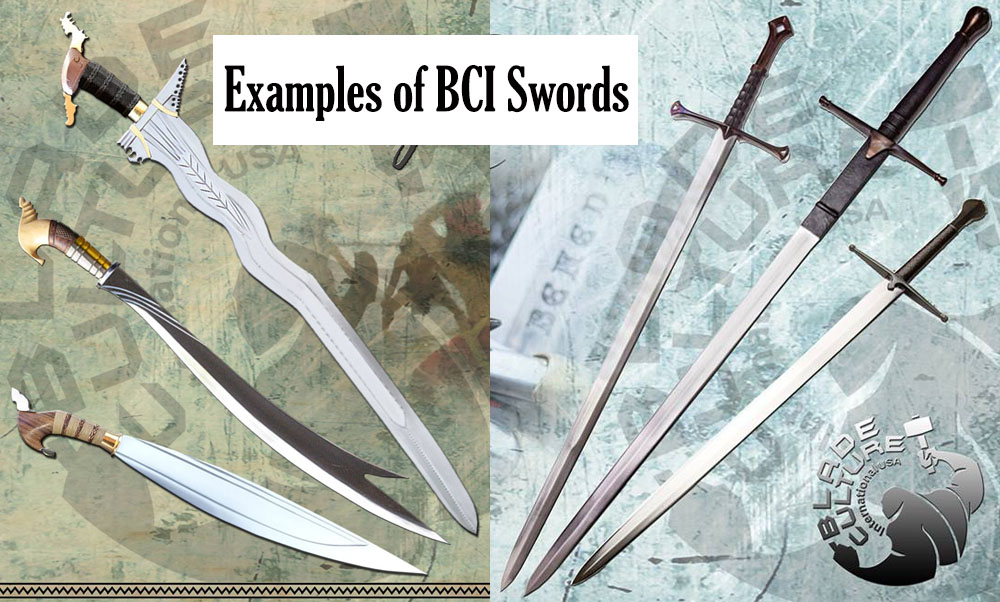 To get the ball rolling, SBG Senior Editor Dan Dacombe has created two designs for production - a Paladins Holy Sword and its antithesis, a Death Knight sword with a Flamberge blade taking advantage of BCIs skill at producing Kris style blades of the highest quality..

Along with the basic sketches, there is also a brief fantasy back story of the swords, who wields them, and of course, specs and notes to get it made.
To enter, simply submit your designs to this thread and I will go over all the designs on the 20th of June and pick out a couple of preliminary round winners. But even if you miss out on the first round, you may STILL win as the final number of swords that will be made in this series have not been decided and will depend in part on the response, how many good designs we get, and general feedback we get here.
Really looking forward to see what you guys come up with!
P.S. You can also submit the designs to my email address at: paul AT sword-buyers-guide.com and I will submit them on your behalf, either anonymously or using your non-de-plume of choice.
CONDITIONS
All designs submitted must be original fantasy sword designs not based on any existing works of fiction or swords currently in production.

No limit of entries per person - submit as many designs as you like!

By submitting a design to this competition, the design will become the intellectual property of Sword Buyers Guide Limited with the only caveat that if the sword does go into production, the prototype will be sent to you anywhere in the world at no cost.