Post by Lord Newport on Jul 13, 2021 21:44:05 GMT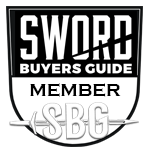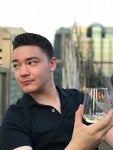 Sights
Red dots for everything. Pick something tough with a great battery life like a Holosun or Trijicon. Only one thing to worry about, rather than a front/rear sight combo, and allows for threat focus while maintaining a higher degree of accuracy.
Always run backup cowitness irons as well. I find tritium to not be very helpful because if it's dark enough to see the tritium, I probably can't see the threat. Flat black irons are fine by me, but I prefer a fiber front and black rear.
Lights
Depends on the circumstances. I've blinded myself with a weapon light just from glare off a white wall, so there can be such a thing as too much light. Generally speaking, I think as long as a light can umbrella-light a room, it's good to go for me. Requirement on any defensive weapon for me; positive target identification is essential. Could be foregone on a carry gun if you are
certain
that you're never going to be in a dark environment, e.g., running to the supermarket at 2 p.m. for milk, but I'd rather just have it and not worry about it.
Lasers
Makes sense under NODs. Otherwise, use your sights. They do look cool, though.
Triggers
Agree. Leave em alone.
Regarding Red Dots, this is a subject I would ask all involved in this thread as it seems to be "THE" thing on pistols in the last few years what with all the major companies starting to offer OR (Optics Ready) cutouts on the slides. What say you all, is it a game changer (co-witness with irons)? BTW, I'm in the camp of having a light separate from the firearm.
Yes it is the thing and clearly advances the performance of shooters in competition. Shooters who never placed overall near me are nipping at my heels. I shoot IDPA stock service pistol (HK VP9) with black iron sights. I will resist as long as my eyes permit it.