Post by tera on Jan 21, 2022 18:42:44 GMT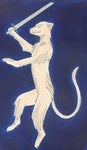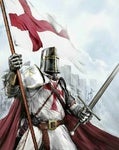 Have you used Handgun Hero? It's a good way to compare various pistols:
www.handgunhero.com/compare/sig-sauer-p365-vs-smith-wesson-m-p-9-m2-0-3-6-subcompact
Of course, nothing beats handling and shooting, but it's a good research tool.
Handgun hero is a lifesaver. Doesn't beat handling one but does let me automatically rule out some that are WAY too big for me.
Fitment can be more than just dimensional stats, though. I like this tool, but as others have said there is no substitute for trying things on.
For example, here is my XDM. Having shot many other platforms I now don't generally recommend the XD/XDM line as the high bore axis makes for more perceived recoil and longer split times. That said, when I bought it the XDM (M for Match) had all the safety features I was after and still fit my small hands. The secret here is in those relief cuts between the grip and trigger guard. If you ride high on the gun (as you should) the grip is slimmer where it matters due to those cuts. It aligns with my forearm properly, I can operate it without shifting my grip, and 19+1 9mm capacity is a bonus. Now, a huge amount of that grip protrudes below my hands, but that doesn't affect my ability to control it, so I don't mind. And yes, I've conceal carried that without the muzzle device and nobody's noticed the big honking thing. Holster selection is key, there.
In short, it's about contour. The Shields, for example, while single-stack have a weirdly long front strap to backstrap dimension. So, sometimes that smaller gun doesn't fit as well as a bigger one.
*All components, including the suppressor, lawfully owned in compliance with Federal, State, and Local law.