Post by Lord Newport on Jan 2, 2022 20:34:38 GMT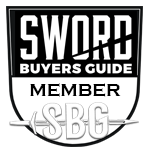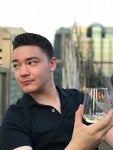 Not sure what you mean by "issue"
1911 grip angles are not better than Glock grip angles, and that was my point. Glock grip angles aren't better than 1911's. If you can't shoot a Glock, it's you, not the gun.
Grip angle on RIFLES can be an issue
as you might introduce stress into your wrist depending on the length of pull, grip angle, and a few other factors. Maybe you can make the argument that you're able to angle down more aggressively on the Glock for faster follow up, but weight of the pistol and your practice with it (as well as caliber of course) will factor in well before the grip angle.
On a pistol? It's all training. It isn't an issue with the Glock that you can't shoot it. That's your issue, because your muscle memory is locked into a 1911. Which is fine. It's just not the better platform to be locked into. If you had muscle memory locked into a P10C, or a PPQ, at least you would be locked into a pistol that is less finnicky, less maintenance heavy, holds more rounds, and carry's better.
For the record I love 1911's and 2011's. My 10mm 2011 is a sweet shooter. I personally prefer the double stack on a 2011 to basically any other pistol so far as grip comfort goes. But I don't carry it concealed... that would be ridiculous lol.
I disagree. The biomechanics of handgun grip angle/wrist angle are very capable of inducing stress depending on your individual physiological makeup. Building muscle memory to the 1911 grip angle transfers well to every other handgun with the same grip angle. Building muscle memory to the Glock grip angle transfers very well to other handguns with the same grip angle; Sig/HK/Walther etc... To the best of my knowledge, the other handgun with the grip angel of a Glock is the P08 Luger.
Training to build muscle memory is everything, regardless of the platform.