Post by 14thforsaken on Dec 30, 2021 19:26:37 GMT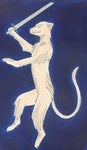 I think in the current environment here in the US, ample stores of ammo is as or more important than lots of guns.
That or actually using aimed fire and hitting your target. I know too many people who just burn through rounds without properly aming.
There have been multiple times I've gone to the range with people and they were using their AR-15, AR-10 or some such and fired off their entire clip at the 50 yard range and got two hits on the paper, not necessarily in the black while I was at 100 yard range(here you have to pay $700+ to join a private range to have access to 500 yard ranges which I find ridiculous) with a .308 and in the same time span put 10 out 10 in the 9 ring or bull. Granted they're different guns but aimed fire is generally more effective.
I see it at the pistol range too. People use the largest caliber handguns they can afford and they pop off rounds as fast as they can pull the trigger and are all over the place where my Dad or I using a .22 (we use them to work on form and consistency since it carries over and the rounds are way cheaper) and shoot at a measured pace and blow out the red in the target off the bat at anywhere from 30-40 feet. We do the same thing with 9mm and .38 double actions. Now my Dad is better and can do it at 45 feet which is furthest distance at the range and I start getting wider groups at about 35 feet.
Maybe it's partially because I'm in a college town where the attitude is still the bigger the round the better and the faster I shoot the better. There's times I go and I'm the only one not firing a .357 Magnum or a .45. Mentally I would start going well, that was about $50 you fired off in about 5 minutes.
Now I still have plenty of rounds for what I have, I probably could easily go a few years without buying more if need be. But I wasn't buying a ton to burn through it, more picking up decent deals when I could find them.,