Post by Adrian Jordan on Dec 2, 2017 7:38:02 GMT
Hey folks, this is it. We are now accepting submissions for the 2017 Holiday Season Giveaway. There's nothing really fancy that you need to do to enter, just detail something that happened in 2017 that you are thankful for, and something that you are hoping for in 2018. "But wait, Adrian, is there something I can do to improve my chances of winning?" you're probably asking the screen right now. Well, yes, there is. Include an image or link to a sword/knife/axe/blade-y thing that is on your wishlist and you'll be awarded an extra entry which won't get you a second prize but will double your chance of winning.
Rules:
Submit your entries in this thread.
Please refrain from discussion in this thread. If you want to discuss, comment or ask questions, please do so in the other thread, located here:
sbg-sword-forum.forums.net/thread/52594/2017-new-years-giveaway
All entries must be made by Dec. 31st, Midnight, PST.
No graphic language/images.
Winners will be decided via Voodoo Witchcraft, also known as a random number generator.
Unless otherwise stated by the donors, please assume that shipping will be the responsibility of the winner.
Prizes:
1.
LG Martial Arts
: Dragon King APOC Cutlass.
photos.google.com/share/AF1QipP55x8PipaCq9VnfIagQ-Kt7s4O50cFx09zU5-XgUyig1CbDeynGDLQsVuUDBWm1Q?key=Qnp2MW1QaG84X3Nya3lOX19Eak1zSTBfTjlhaVlB
2.
Mike Jia
: Printed Armoury guard and pommel set. Winner's choice of one style listed below.
H/T EMSHS Dunvegan set (only available as unfinished/unpolished pieces made from mild steel)
photos.google.com/share/AF1QipODbQxChHTvcnU1Er-tT3ofD8lkTGO00kDJwgT1_-C5i2EPgUMzgOOCYkRHr0VHcw?key=TFQyMVRCdDlseVV5bVJYTElodXh4VWxISFNzZmJn
H/T Bastard Zurich Set - polished mild steel (curved or straight guard)
Curved guard
photos.google.com/share/AF1QipOhMkuUsOCvfrnmV6UiFDnJxQPFCKYS7oLyM_MeNFJCibMgJb9WxV_UgrHloEvdEA?key=bnJZeGo3WmZBa3kzanJfeE5kdFhzRV9EVWZlR1FB
Straight guard
photos.google.com/share/AF1QipMnUxdS0Y3FsSrZ-0YFiVk5M4ho6gRUpiINtzjYLwu_5cHA8FGlN58gscE5Fu1hpw?key=UkRGQk5vLWpwTVhUS1lscW9la291Y3hLUkN4alpB
H/T Longsword Viscount Set - polished mild steel (choice of Viscount fishtail pommel or Writhen pommel)
Viscount fishtail pommel
photos.google.com/share/AF1QipOxRd9qP2yFTXg4yf4JbEVGHC_EIXARU9pTrG_FMHpnb3eJ_t50jRk2eAfhWQCdVA?key=ald5YnBzVEx4VG5ZSXZMUm9zbE9nYnd0b1d1SEtn
Viscount Writhen pommel
photos.google.com/share/AF1QipOKBXl2p8YiK2BFLGx4ZLVAhsf8s6_PytHaqPL5EGuQKwfEYsdbYGFX45oBIBJ0Rw?key=Qmp5cG10bHExMEVWbGJBaVdFYVN4d2wxQV9GUXln
3.
J&L Custom Cutlery:
Langsax.
4.
demonskull
: U.S. based winners: Windlass Tudor Sword. International winners: $100 Gift Certificate to any vendor that issued electronic certificates.
5.
brotherbanzai
: Pattern-welded Spur Knife.
sbg-sword-forum.forums.net/thread/52793/raptor-claws?page=1&scrollTo=718780
6. Adrian Jordan: Kershaw Knockout.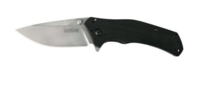 *Not all potential prizes are shown. Additional prized
will be
added between now and the end of the end of the giveaway. Stay on the lookout.
So there you go. Not exactly a death march required to enter, so why not? Get on it. Have at it. Git er' done. Be the winner you know you can be!
*LG Martial Arts/Mike Jia shipping covered.
*demonskull shipping covered.