Post by howler on Aug 16, 2021 8:16:23 GMT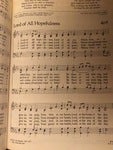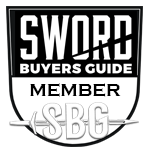 Thanks for your vote of confidence in me. I greatly appreciate it. People like you who are directly in my life that I have been blessed with are one of the reasons that I gave up on giving up. I almost demanded to my POs to send me back. They and the detective who arrested me were against it and even said that of all the ones they know, I have the best chance of making it. I am grateful for you who encourage me so.
I am late to the forum and off topic, but I could not let this go unaddressed:
In the eyes of the Lutheran church, we tend tend to focus on the fact that "...all have fallen short of the glory of God." I am an Ohioan of Scots ancestry; one of my fore-father's sayings was, "Hang a thief when he's young, and he won't steal when he's old." I'm glad we don't judge that harshly anymore. In my own life, I can honestly say, as so many have, "There but for the grace of God, go I." Except in a few cases, where I did go, and paid a hefty 'effin fee. No real time, though.
Christ, who even if you question his divinity was an astute observer of human psychology, was very clear on this point: To think is equivalent with to do. You wish a man dead, you have committed murder; you fantasize about a woman, you commit adultery. The problem with "society" judging criminals, is that frequently those very people are every bit as guilty--and perhaps worse, in that they refuse to acknowledge their failings--as the so-called "criminal". They hide behind the limitations of temporal law, perhaps even preach against lawlessness, but in regards to the Deity, they fall just as far. Worse, they focus on the minor lawlessness of minor citizens to distract attention away from fantastic evils committed by the "great ones".
There is a line to be drawn, and "society" does have a dog in this fight. But too often, the "Rubicon" crossed is a serious crime only to the ruling government, and in many times and places wouldn't have been worth a second look. Kill a slave in 12 A.D. Rome? Merely reducing inventory. Criticize the Emperor? Its crucifixion for you! Heck, in 1966, having two rolled joints could get you a 15-year sentence in the South.
I find it amazing that our society is as vengeful as it is: There is a seeming need to villify everyone who has ever been CAUGHT--as if most of us didn't shred the Commandments daily--and then never, ever let them back into the fold. There's a desperate need for a scapegoat--almost as if we're scared of being found out, ourselves...
Sparkedtiger, only you know for certain. Recovery involves accepting responsibility and making amends. But despite "society"'s condemnation, true forgiveness and redemption is possible. Once upon a time, "Polite Society" wore wigs and face powder to conceal their syphilitic sores.
Peace, and strength, be given unto you upon your journey.
It is an interesting question, wondering if the thought be equivalent to the deed. I think it is the deed, otherwise most of humanity would be guilty of murder, but suppose the intensity and duration of the thought(context) would give different weight. I do know the Ten Commandments (original Hebrew said "murder" not "kill", as there is a difference with King James translation) don't mention "thinking" about murder, but literal murder.