Post by christain on Oct 9, 2019 16:47:04 GMT
This just arrived on my doorstep less than 2 hours ago. I was surprised at the small box it came in, and was wondering as to the condition of the helmet inside.

At first.

This thing came double boxed with a ton of bubble-wrap and styrofoam padding! MRL does a great job of shipping their stuff!

After FINALLY getting it out of the packaging and wiping it down to remove the grease/oil, I beheld a BEAUTIFUL helmet.


Mmmmm.
Not PERFECT...but pretty darn close. There are a few spots where the rivets in the brass trim are a bit off-kilter, but you would have to be nit-picking to really notice. They are mostly on the very back of the helmet where the pieces join. There's also a spot on the top dome where it looks like someone did a rush job of polishing to remove some rust. No biggy on that...nothing some steel wool won't fix.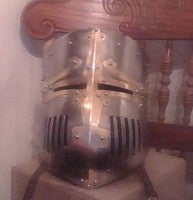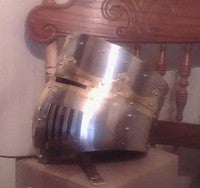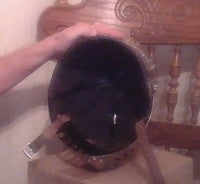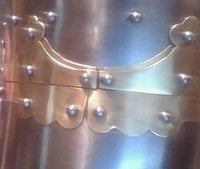 The last photo shows the misaligned rivets and trim. Like I said...just a minor nit-pick, and it's on the very back of the helmet, so.....
The interior lining is great, and made of soft black cotton cloth, with a double point riveted leather chin-strap with a brass buckle. Wearing the helmet is very comfortable. My head is 23-1/2" circumference at eyebrow level, and there's room to spare for a padded cap (thin) and a mail coif. You'll want a mail coif, because the helmet offers very little protection to the back of the neck.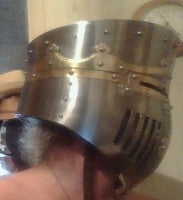 Overall, I'm pleased with it...even with the minor imperfections. It's made by hand, so those little boo-boo's are just to be expected. As I've stated in comments elsewhere, it's surely of higher quality than the 'Lord of Battles' version. Is it worth the full price from MRL? I'd say that's all up to the buyer. Seeing it here and now, would I pay full price from MRL?
NO.
This helm cost me the DotD price of $119, and with shipping to Texas---total of $138.
My final thoughts------This is a fantastic helmet, and suitable for a Noble or Lord, if not a
King
. It's flashy and some might say even a bit gaudy-looking. If you want to go to Ren-Fest and make a statement---this will most definitely do it.