Post by Daniel Dacombe on May 6, 2016 1:39:57 GMT
Ronin Katana Showcase: The "Green Phoenix Katana" (RK Series)
A few weeks ago I posted the first of many Showcase product reviews – a chance for potential customers of Ronin Katana to see what the swords look like in their "natural habitat" – that is, in the home of a collector. Not a professional photoshoot in a studio, not official pictures from the forge or shop. Just a snapshot of a sword from the perspective of a collector.
I have a number of Ronin Katana swords in my collection from even before I started working as their representative, and if there's one thing sword collectors like it's showing off their blades. So just like last time I'm going to share with you all one of my Ronin Katanas – actually one of my favourites that I currently own. Please follow along so see the Showcase of Ronin Katana RK Model # - a sword I've dubbed "The Green Phoenix Katana."
Ronin Katana RK Model # 9 - The green phoenix
Some of you may have been around long enough to remember when Ronin Katana had their old line of entry level katanas – the Dojo line. Similar to the Dojo Pro in that they were the solid-bodied Dōtanuki blades without a bo-hi, the biggest differences were the kind of steel used in the swords (1045 for the Dojo, 1060 for the Dojo Pro) and the variety of designs available – the Dojo line tended to be a bit more colourful and have more unique appearance compared to not only the Dojo Pro but to most functional katana on the market – especially at that price point (roughly $150 at the time). For those of us attempting to recreate Hattaori Hanzo's attic from Kill Bill (and so tempt Uma Thurman to visit our houses), they were an incredibly attractive option.
There was one katana from the Dojo line that caught my eye more than the others – the tsuba especially. Its bright, curling brass design seemed to evoke images of a bird of prey wreathed in flames. The ito and sageo were a deep green, a colour that offset the brightly polished brass and really made it "pop." Unfortunately, I could not afford the sword at the time – and by the time I had raised the funds, the "Phoenix Katana" (as I'd come to think of it) was out of stock, never to return. I gave up on ever owning it at that point, and moved on to other swords.
Thankfully, Ronin Katana chose to bring back the design – this time, as part of their entry-level RK line.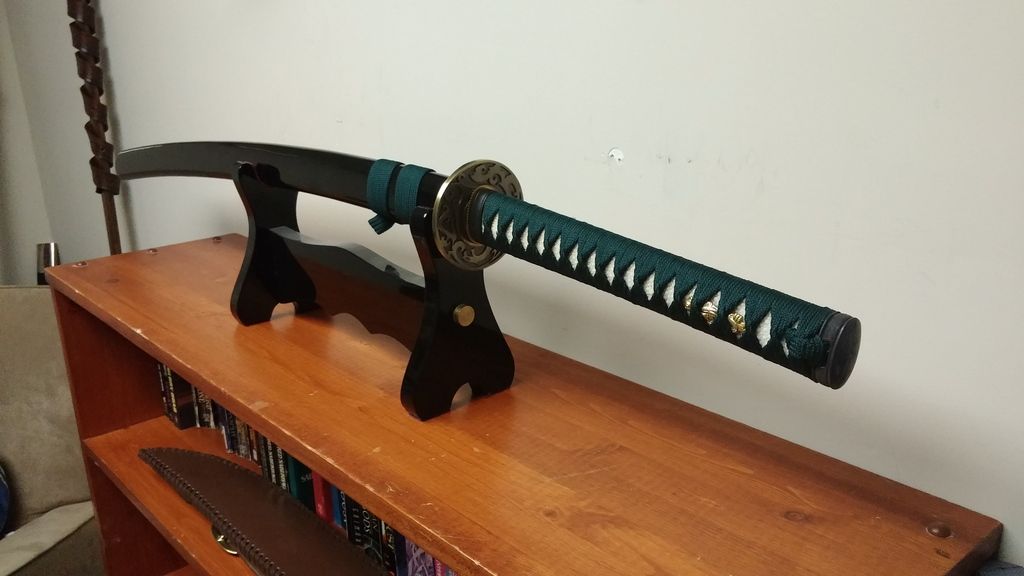 The RK line is a series of katana at an entry level price point ($130) while still maintaining the high level of quality that Ronin Katana is known for.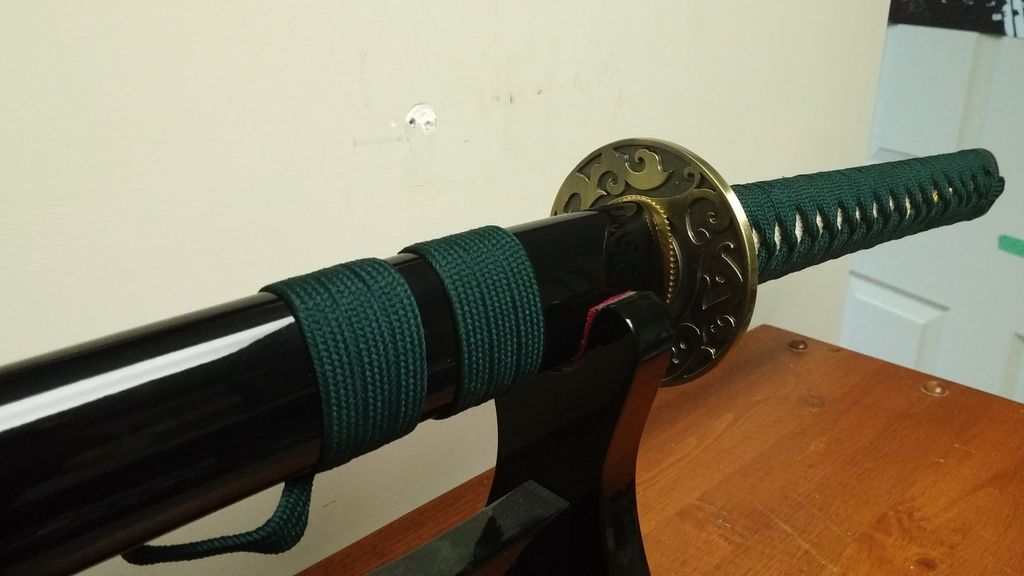 The blades are 1045 steel that have been differentially hardened, showing a natural hamon.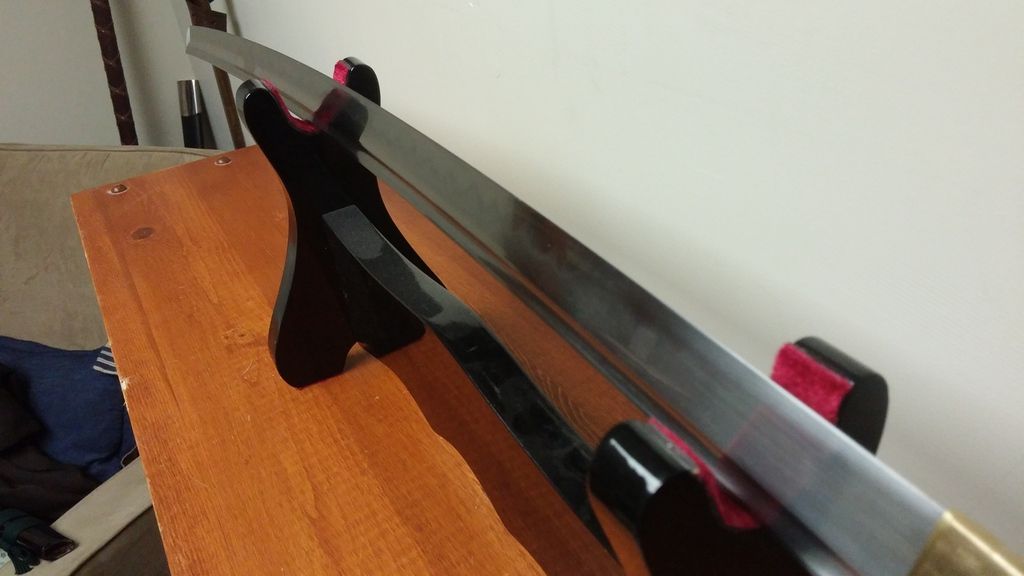 Just like the original Dojo design, the brass tsuba is blackened with brightly polished sections.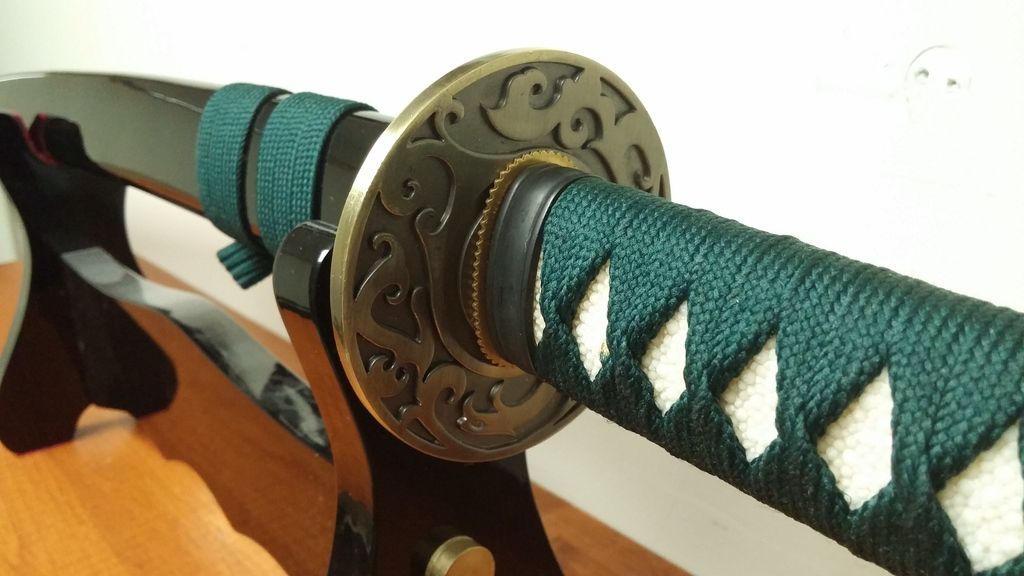 The "Phoenix" is highly stylized but clearly visible.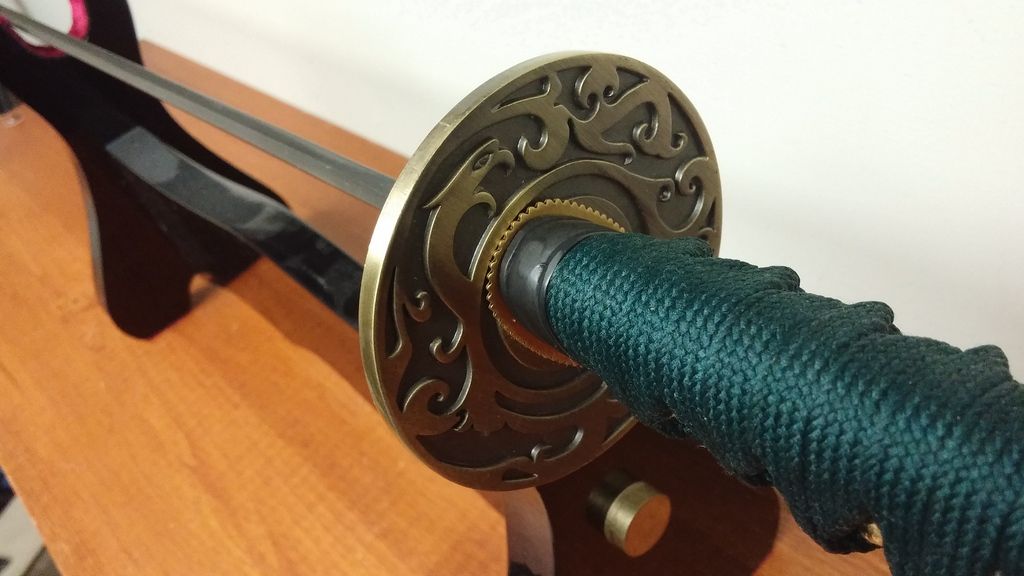 I really like colourful ito, and this is no exception. The contrast between the ito and the tsuba is striking.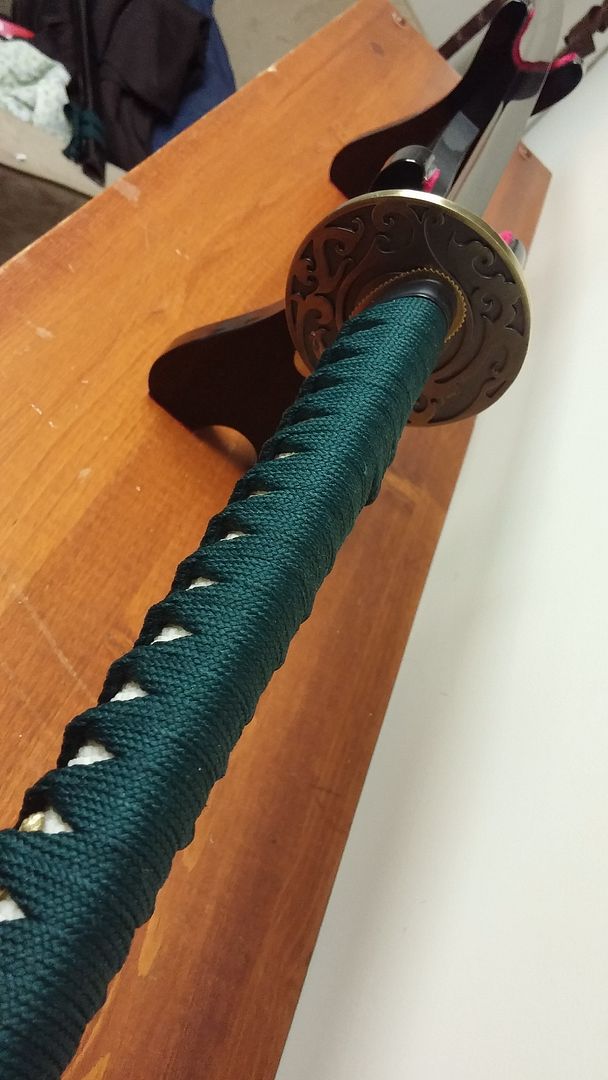 I tried to get good lighting for these shots, the ito is a bit brighter in person. My camera was not up to snuff that day apparently.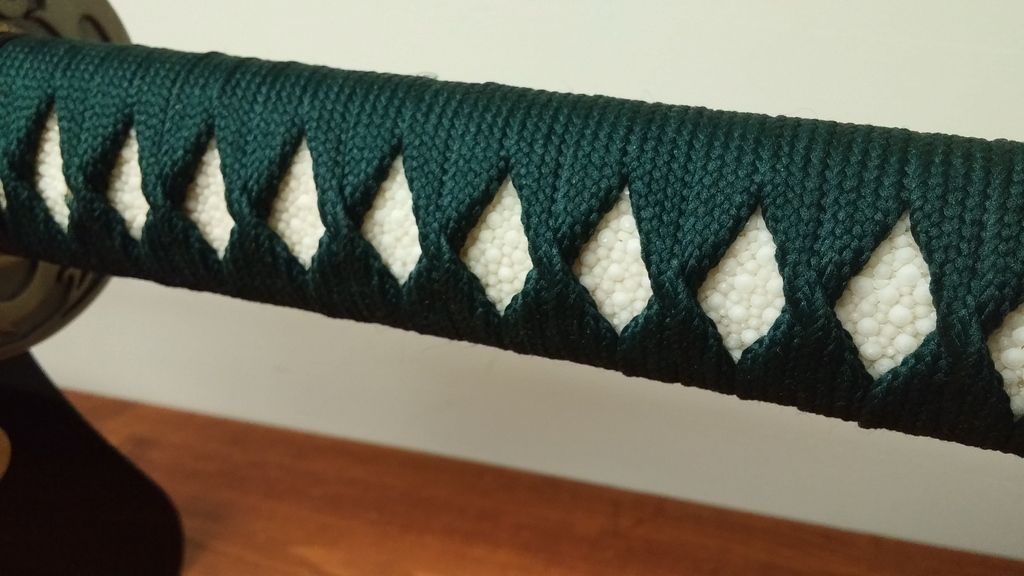 I'm actually quite glad that I didn't get the original Dojo model, as the RK series all have blades with bo-hi. I prefer lively, smooth-handling blades, and while I have no complaints about how the Dojo Pro line feels in the hand I definitely prefer how a lighter blade handles.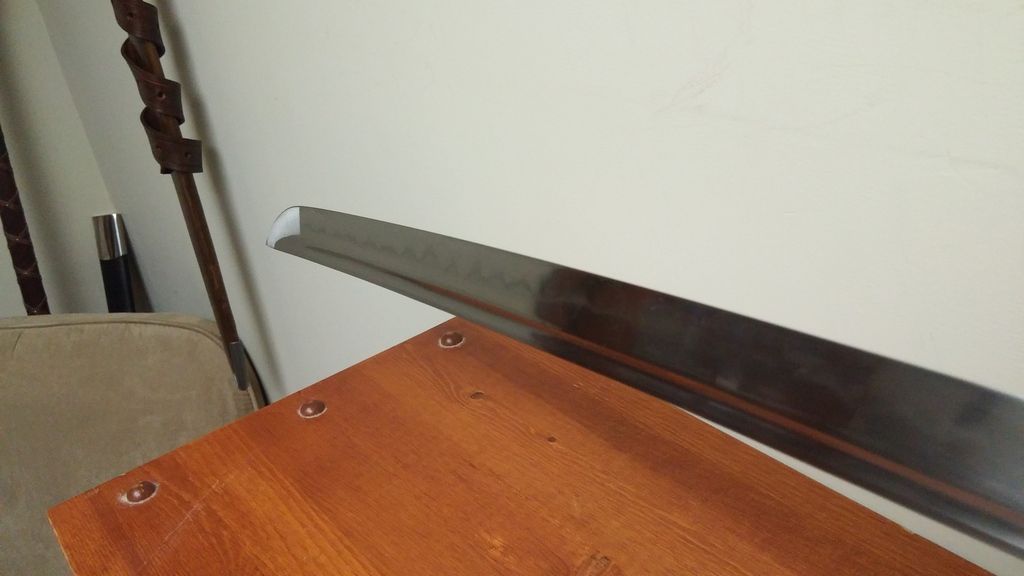 A few more pictures.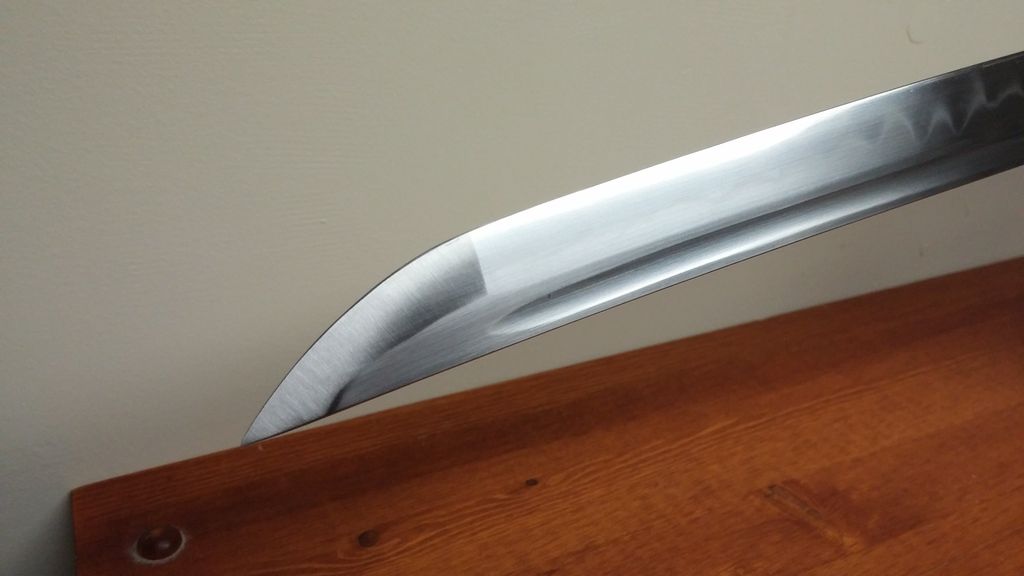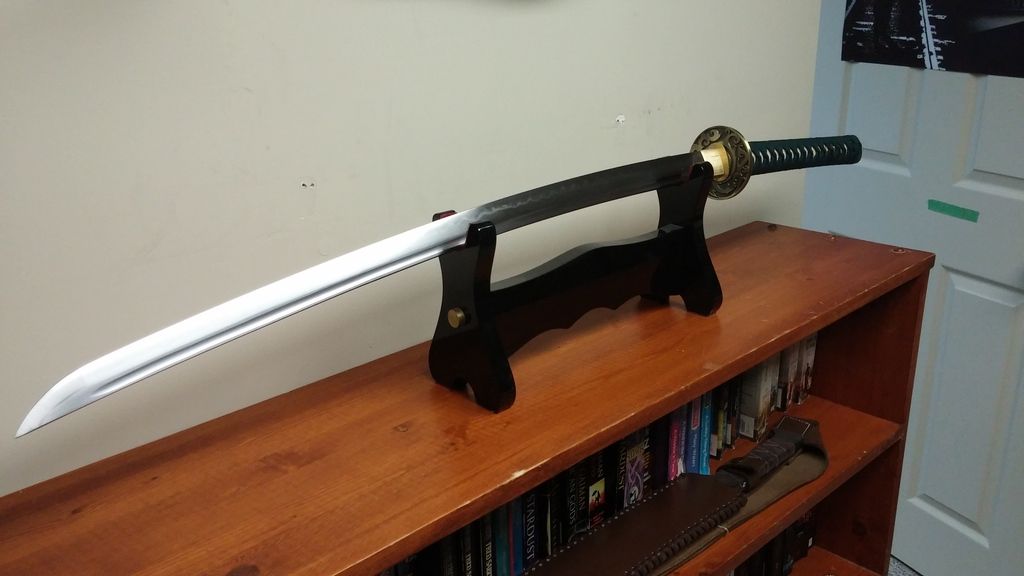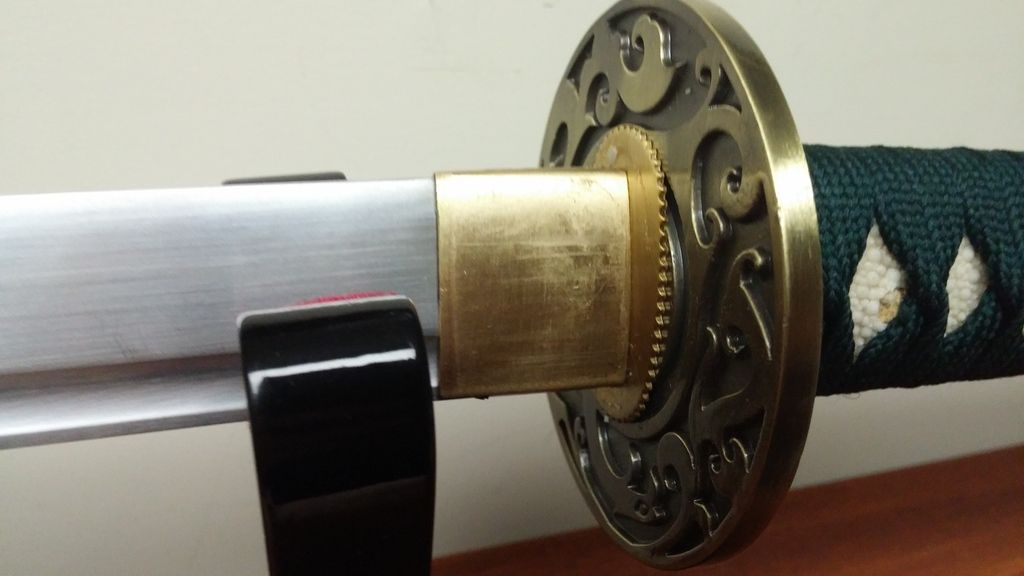 Thanks for looking! The next Showcase will be in a few weeks and (sadly) will feature two discontinued models… but will still be a lot of fun I hope!