Post by Lukas MG (chenessfan) on Feb 23, 2019 17:30:13 GMT
Hi guys,
something else that may be of interest for some. I finished the built of a electrical heat treating kiln. It's almost 2m tall overall and allows for sword blades up to 130cm of blade length to be heat treated.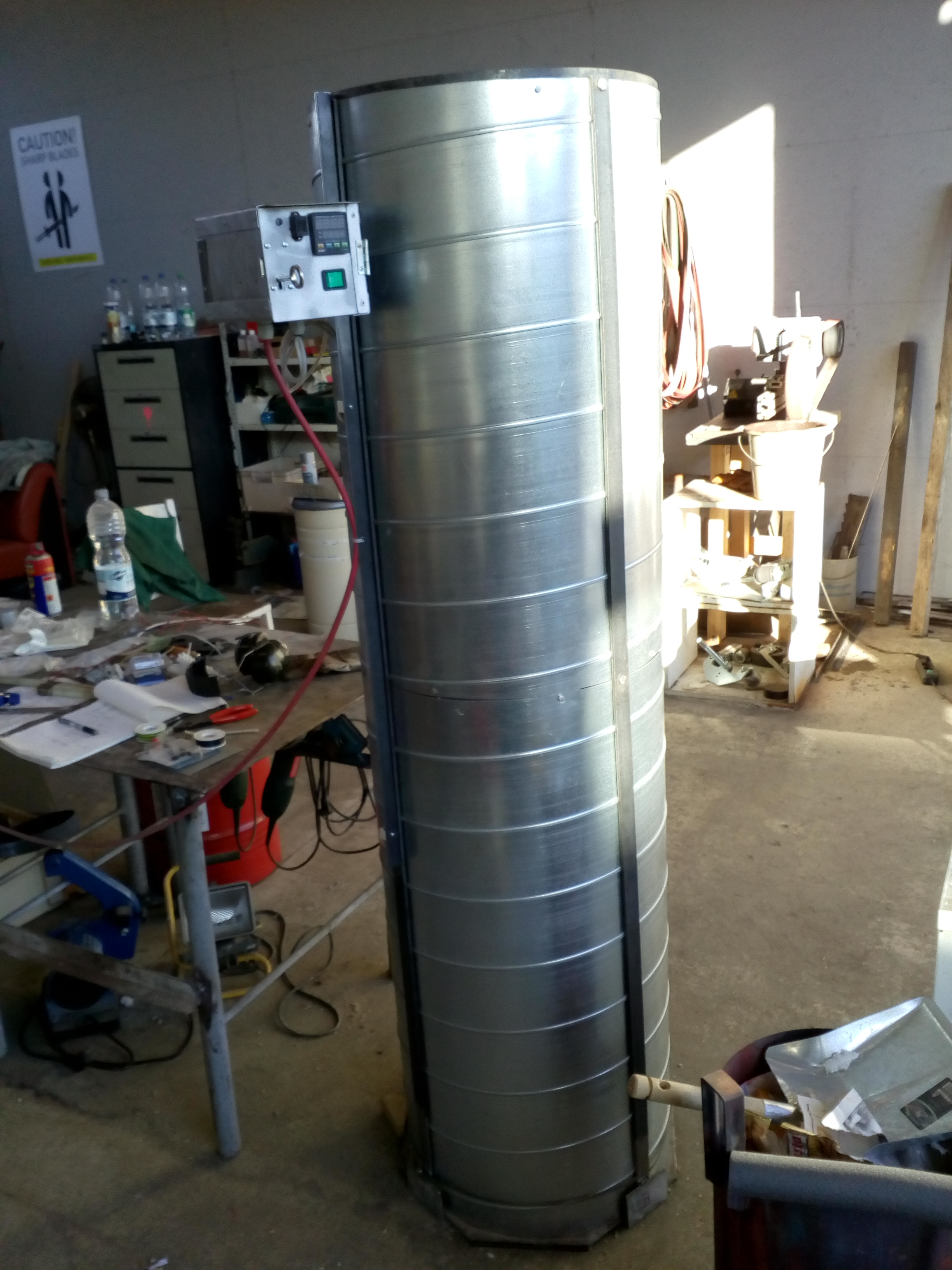 The kiln in a variation of a kind several people have already built. The heart is a 150cm long quartz glas tube around which kanthal wire is bound in a spiral. When electricity runs through the wire, it heats up and passes the heat on through the glass tube in which a blade can be hung. Other than with most electrical ovens, there is no possibility of touching the wire from the inside of the heating chamber (with a sword blade for example).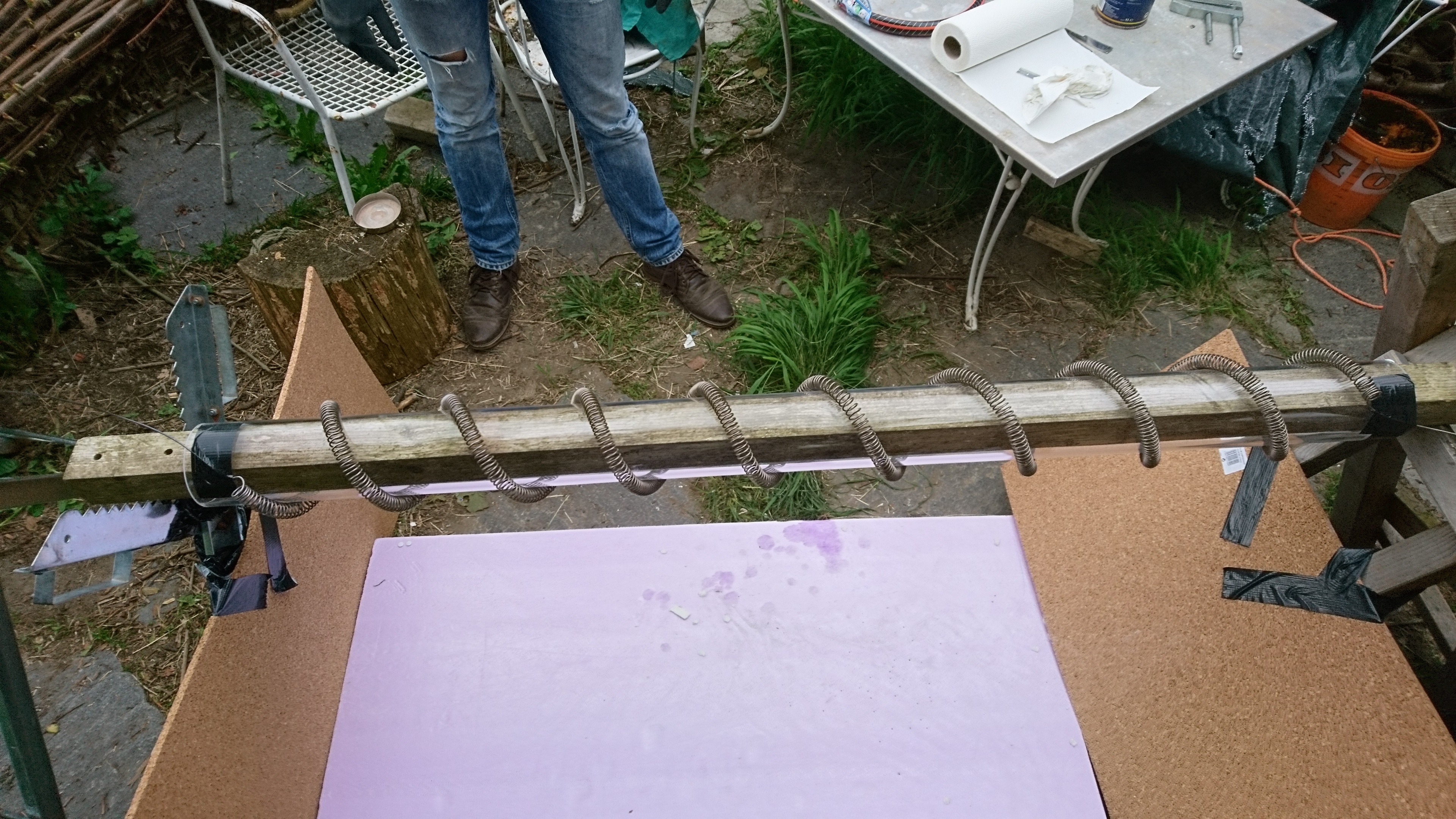 The rest is basically insulation, with several layers of ceramic fibre blanked (wrapped in aluminum foil to keep the nasty fibre from floating around while the oven is built) and 150l of loose vermiculite filling around that.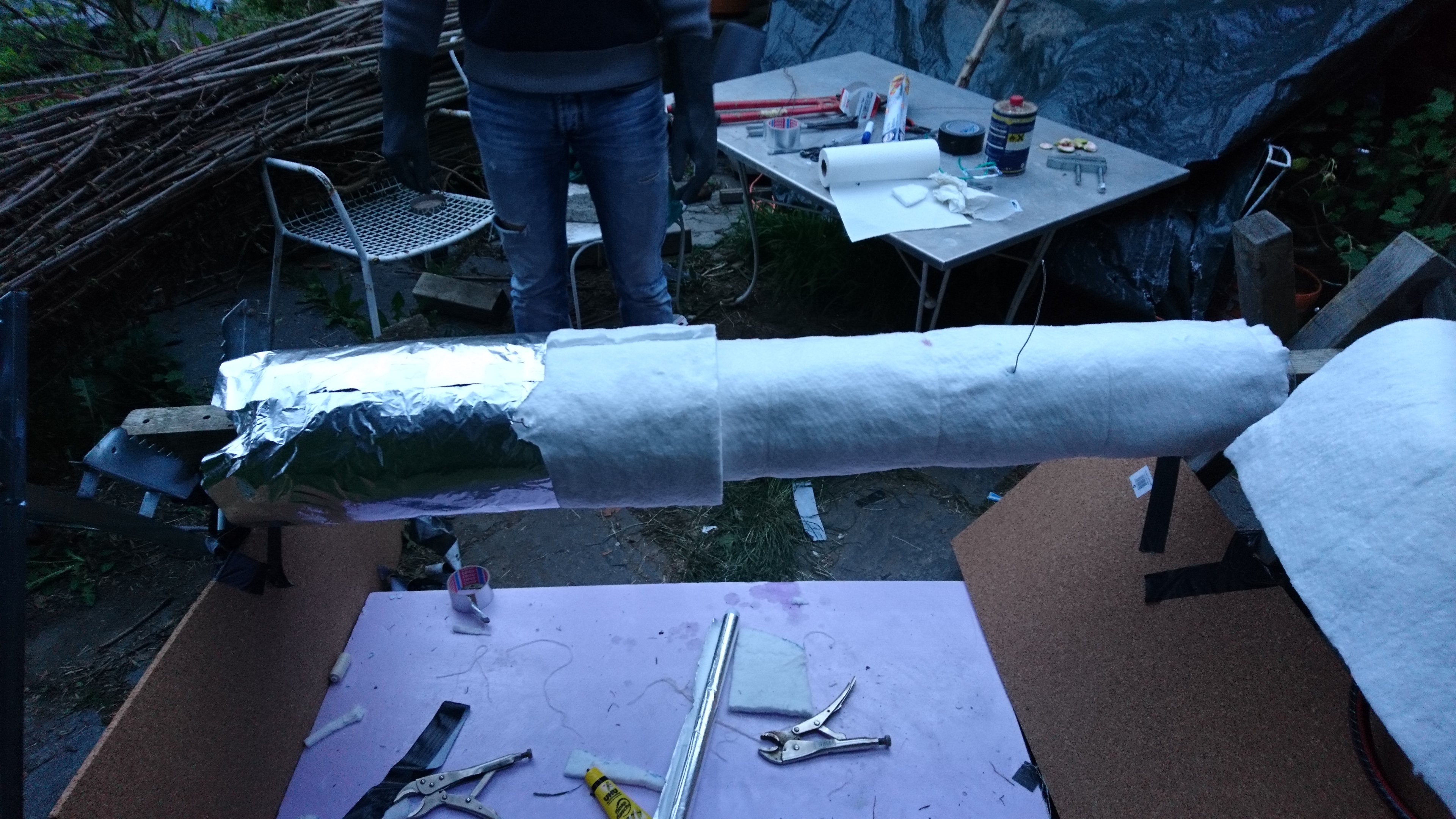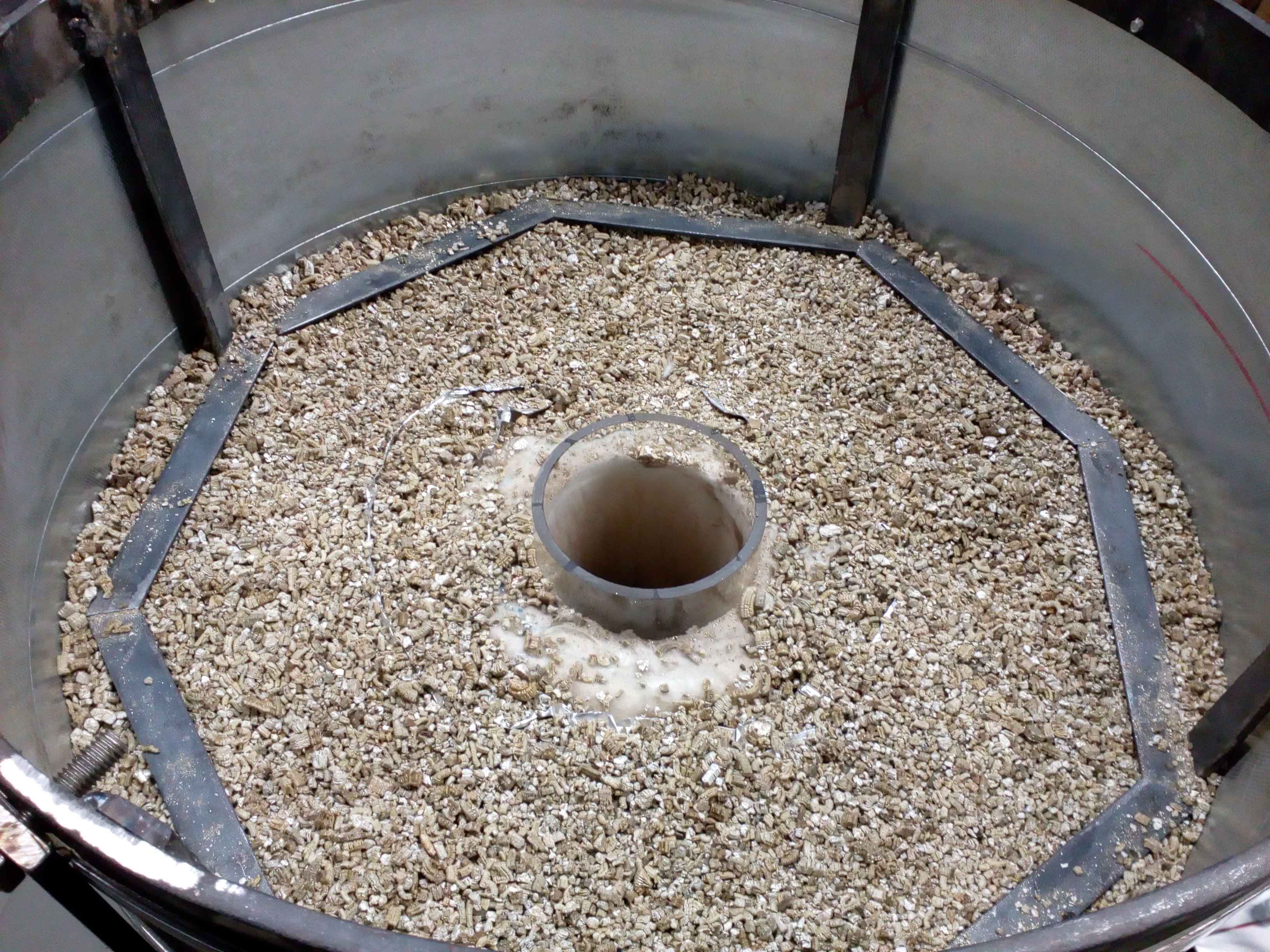 The oven can be used for both hardening (or more precisely, heating the blade up to quenching temperature) and tempering. The temperature is very even throughout almost the entire oven, with only the top 10cm being a bit cooler. The vertical design allows long blades to be heated and pulled from the oven without gravity or anything else bending them during the process of heat treatment.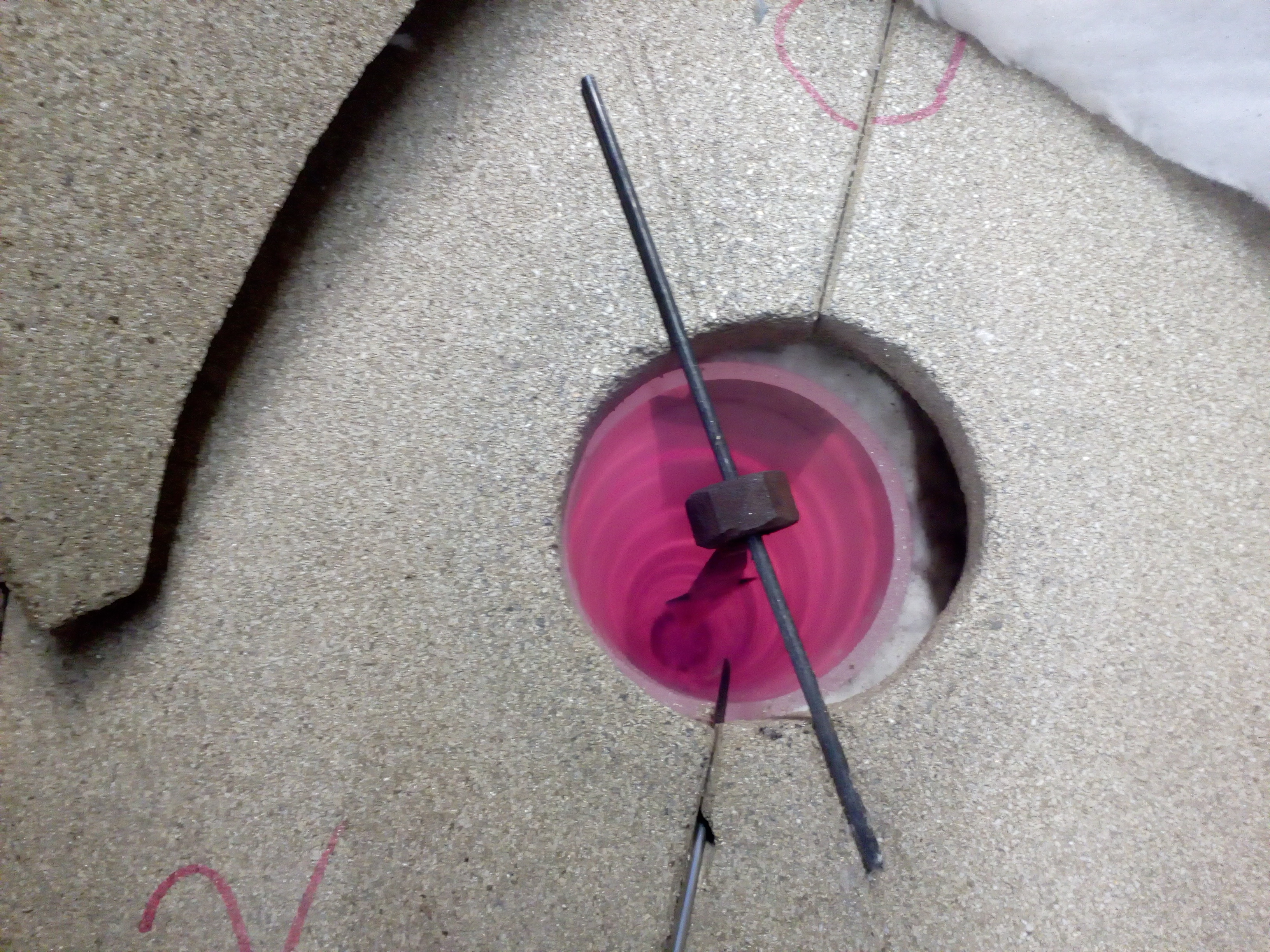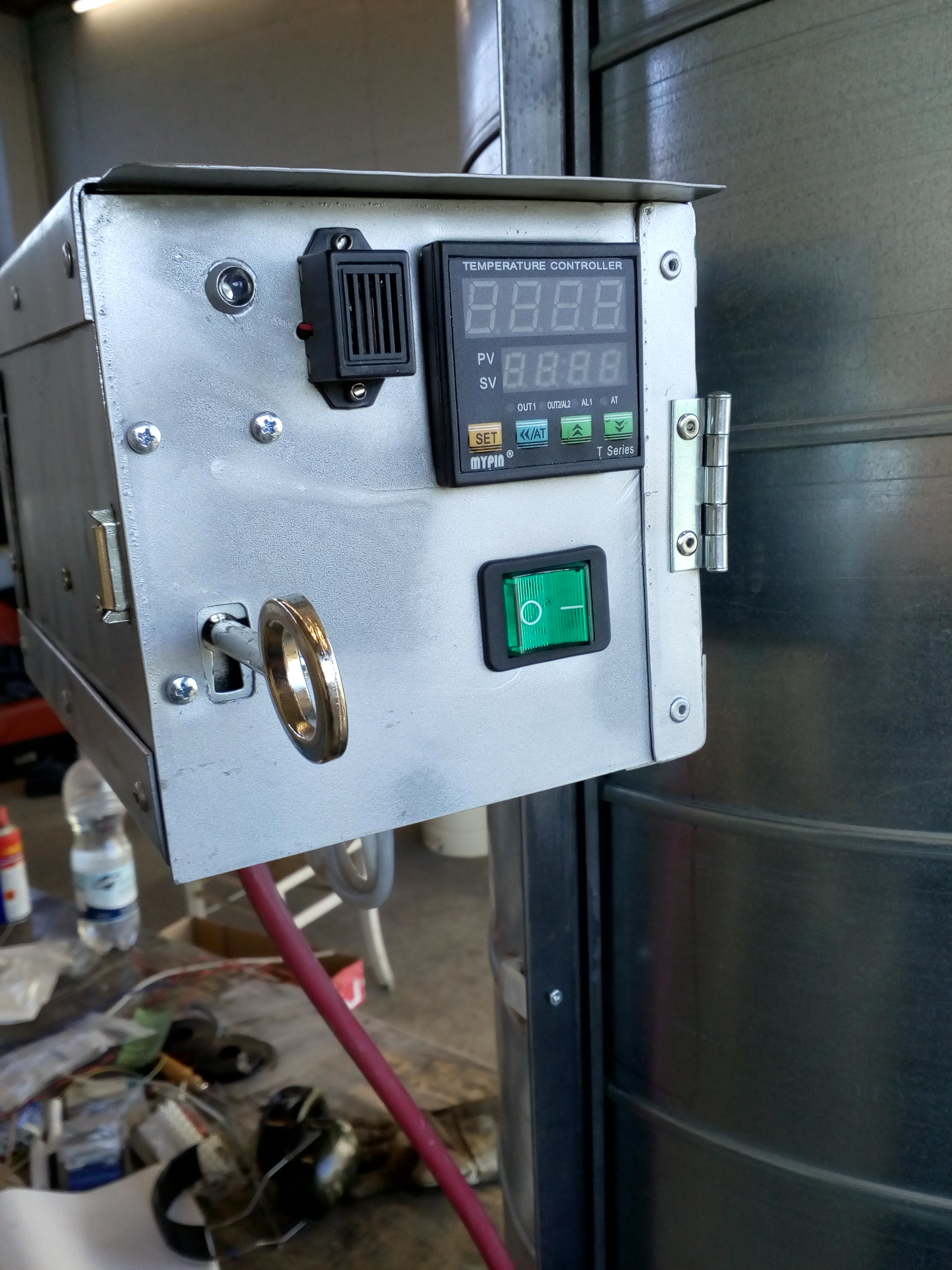 The oven is operated with a PID controller and has an accurate temperature range from around 150-1000°C (actually not sure how high it will go, only ran it up to 850°C so far, don't need any more than that).
Due to the massive insulation, the oven is very efficient at holding an even temperature. On the other hand that means it takes several hours for it to cool down enough for tempering after running at quenching heat. Ideally one would have two ovens but the one will do, the steel I'm using does not require immediate tempering after the quench. Some people insert the freshly quenched blade in the still very hot oven for a few seconds, if I'm paranoid enough I'll do that too but from my experience so far, it's not needed.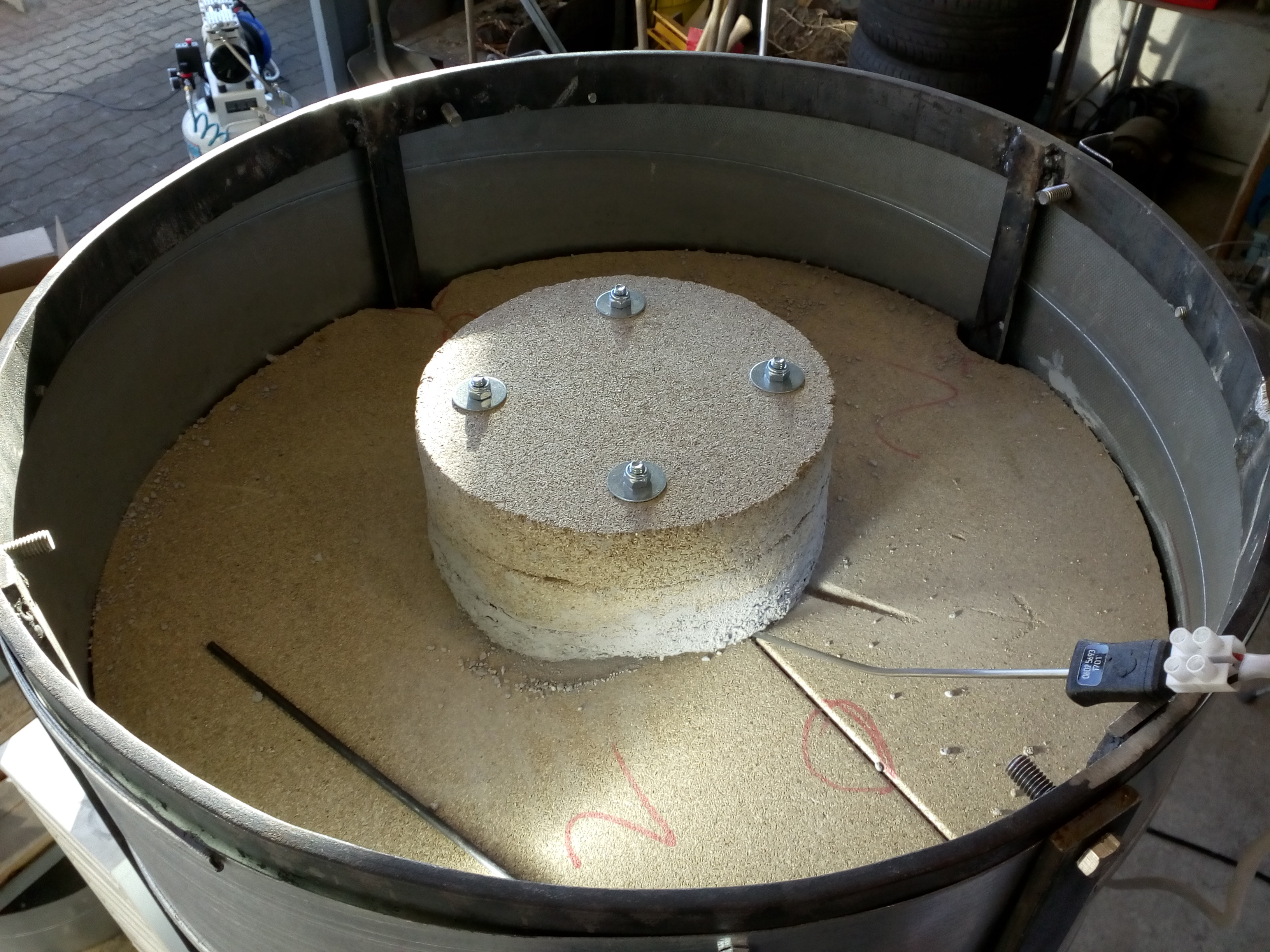 The blades are hung entirely in the oven though if I ever wanted to make something longer than 150cm (the length of the glas tube) I would only have to let the tang stick out from the top, easy enough to do. So pretty much every practical blade length can be heat treated. Really curved blade would be problematic but I'm not doing Tulwars or anything of the sort and the more gradual curves seen in European swords are no issue.
I'm thrilled to have this piece of equipment and finally being able to do pretty much all steps of making a sword myself. I wouldn't have been able to build this without the help of some friends, one in particular. Cheers to helpful friends!