Post by admin on Sept 6, 2017 9:51:32 GMT
I did say that there would be a few unexpected surprises in store with regards to the SBG fantasy sword competition we ran a couple or so months back..
Indeed, behind the scenes, the project has been gaining considerable momentum - and if all goes to plan, the beta launch of the dedicated site will take place towards the end of this month (I have already put in I would say close to a couple of hundred hours of solid work on it, and even the Beta launch is going to be pretty big..)
But behind the scenes, I have also been talking with several other major sword manufacturers other than BCI (who will continue to make designs for us, but they will not be the ONLY manufacturer) and we are delighted to announce 3 NEW WINNERS as part 2 of round 1 whose designs are currently being prototyped by Chris Palmer from Scorpion Swords and Knives LLC.
The first winning design is by Croccifixio - and is for the "Goblin King Sword"

The second winning design is by SwordMaster0813 - when I saw it I thought "ORC CLEAVER" and so did the designer apparently, plus Chris at Scorpion Swords was really enthusatic about this design, claiming it 'has Scorpion Swords written all over it'.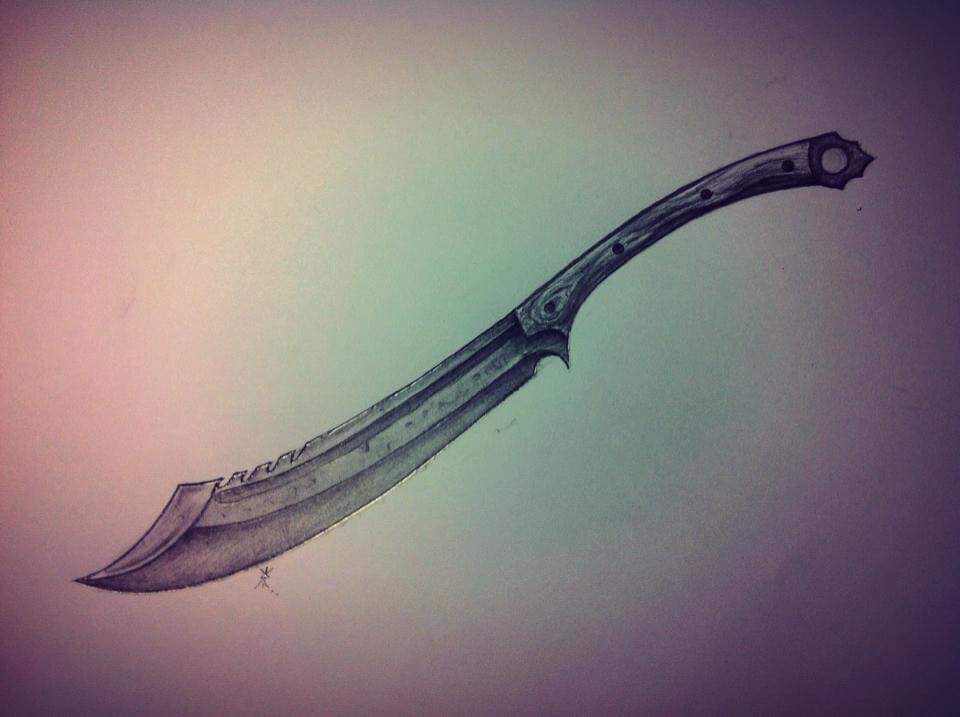 And the third design is inspired by one of Klarsons excellent entries - the Old World Gladius, which of course fits in with our Aelutian Empire theme very nicely, though with the designers permission, have altered the final blueprint slightly: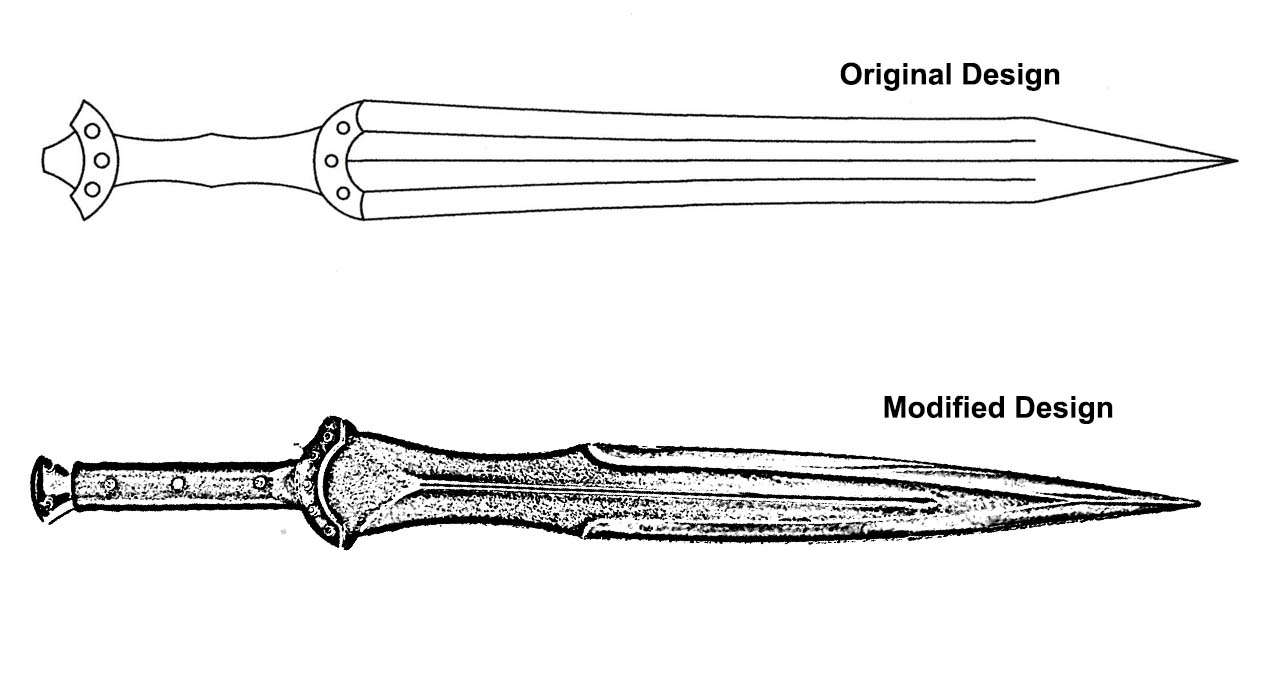 And one more surprise - we are delighted to not only welcome Scorpion Swords to our Project, but also the legendary John Lundemo and Longship Amory are on board! Here is a very quick mockup of what will be a true limited edition L6/O1 Pattern Welded Damascus Fantasy Viking sword:

And even better, it's not a far off pipe dream - indeed, the first prototype of John's design (working title 'Odins Oar', which fits in REALLY well with the Backstory we are developing for this design) is actually
only a few weeks from being finished
and should coincide with the beta launch of the site, when even MORE surprises will be revealed..
So congratulations to the surprise round 1 part 2 winners. The Project is really starting to get some momentum now, and to be honest what I am revealing here is just the tip of the iceberg..
So stay tuned folks. Much (much) more to come...
- Paul