Post by Madmartigen on Mar 28, 2020 15:03:14 GMT
Here's a bigger sword from my Euro dai-sho set.
Now since this sword was designed by famous Angus Trim, some may say I ruined it, and in some ways I did. But I bought it without any customisations in mind, and it shortly occured it just screams to be improved.
Issues I had with this particular sword:
1. Scabbard, while wood core, nice leather and nicely looking overall, was very loose. Sword not just rattling, just completely moving inside. Unbereable for me.
2. Guard, while solid at first, started moving around in like a week of dry handling. In a month's time it was just completely loose. After tearing apart the handle, the guard showed to be 1-2 mm loose, just hanging on the tang. It was merely held by the wood and glue, not fit to the tang at all.
3. Steep, rough and wide secondary bevel. Not sharp at all, unable to cut anything.
But it was very nicely designed, alive, fast, so I gave it a shot.
What I did was:
1. Reprofile/repolish the blade with nice appleseed edge. Plenty of niku as you might say, but still easily paper cutting sharp.
2. Move the tang about an inch down the blade. I removed the handle and cut the blade down making the tang longer and beefier to precisely fit the crossguard. So, first of all - it fits very well now. Second, I gained an inch of the handle length, so it is really a hand-and-a-half now. Fits second hand if need be easily. Third - the blade got even lighter and faster a bit, but still being authoritative in cut. All good.
3. I cut out about half an inch each side of the crossguard. It was a bit wide-ish for my personal taste. I like the proportions a bit more now.
4. New handle, with risers matching my right hand and room for the left one.

5. New scabbard - linden core, risers, soft leather wrap, nice snug fit.
6. Frog (I bought this one, didn't make it).
And it has a smaller brother :).
Now, the pictures. In scabbard: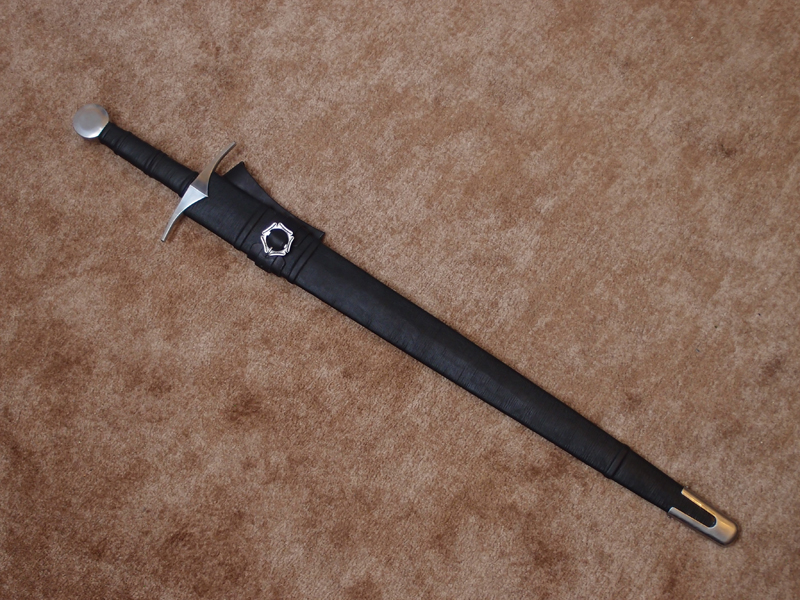 Plain sight: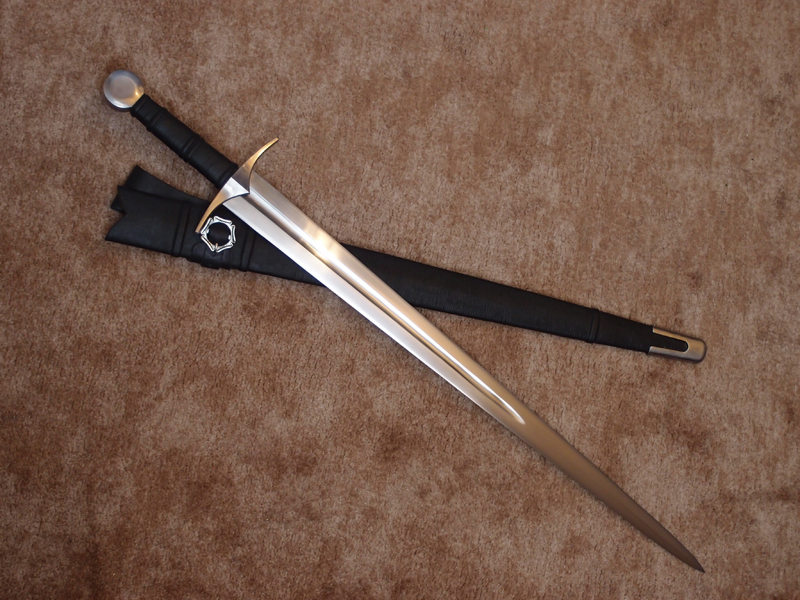 In hand. You can see the longer handle. It is very fast and very alive in one hand, but can be cut with two now: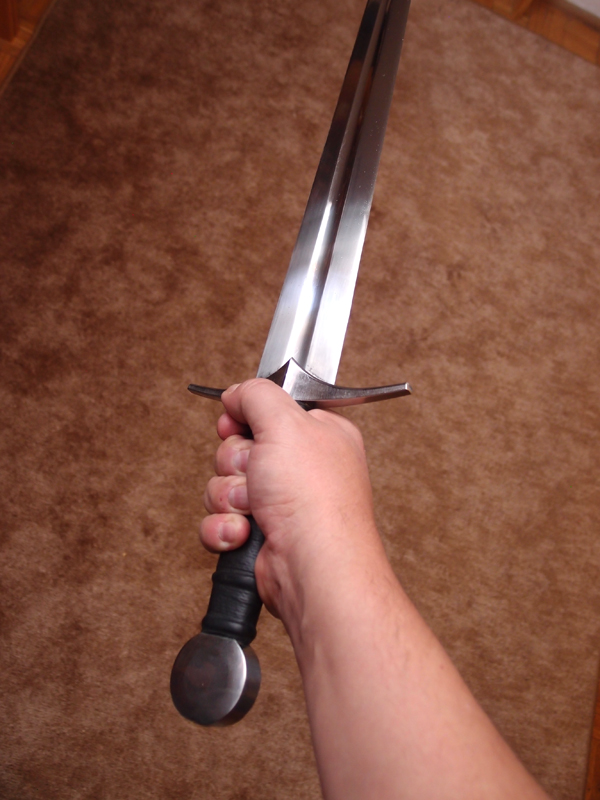 And I like it a lot. Here are the two brothers together, reworked Windlass Coustille and reworked Kingston Arms XIV: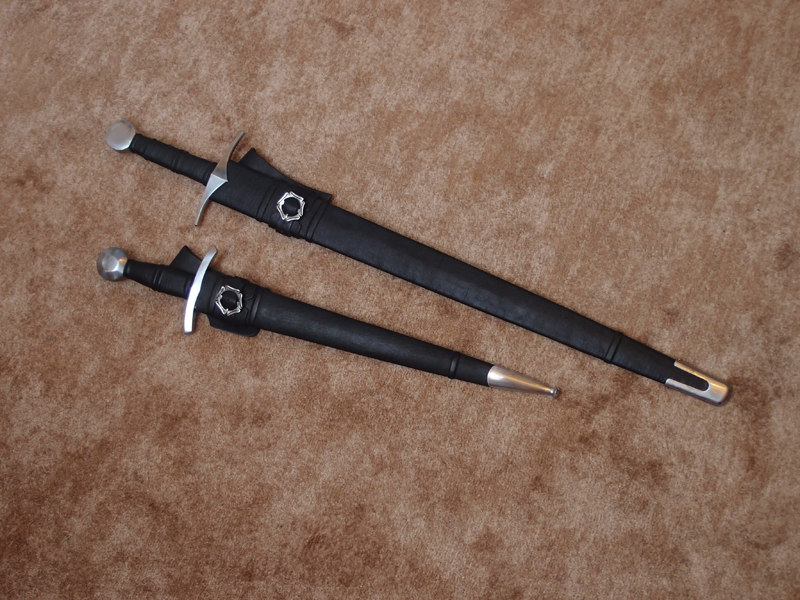 I hope you like it ladies and gents, stay healthy and sharp!