Post by pgandy on Jan 4, 2020 1:49:42 GMT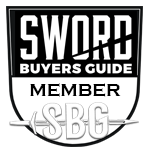 Pgandy, 100% with you on that. Wonder white bread. The biggest jar then later the biggest plastic tub of peanut butter Kroger's grocery store sold. And the biggest jars of grape jelly or strawberry preserves. Was overdosed on strawberry preserves. To this day I won't eat anything strawberry flavored. Will only eat actual strawberries.
The grape jelly was Welch's no doubt. I love fruits but after they get through processing them they extract something my system wants, and they don't taste right. Strawberry's are one of them. I was in my 50s before I discovered I liked lemon pie. People had always used the easy way out and made them from a mix. I had a friend that showed my daughter how to make it from scratch using real lemons including the rind and I found that delicious and have only been able to get once since. I won't eat a cake with lemon extract or whatever they call it, it must be made with vanilla extract. I overdosed on angel food cake. I loved them and as a kid one day I had a whole dollar somebody gave me for something. It was burning a hole in my pocket so off the grocery store on my bike and I bought one and had change left over. I ate the whole cake in one setting, and haven't been to eat one since.