Post by reptaronice1 on Jan 7, 2020 13:39:31 GMT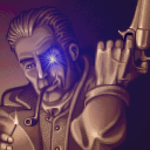 You'd think, yeah. Like being a taste tester at the candy factory, right? That ain't working, that's the way to do it - money for nothing and chicks for free!
But it actually is real work, they way Skallagrim among others does it. You don't just play around with sweet toys and upload a clip - it doesn't all just happen by
magic
, you know?
You have to not just write but
script
a review, read it out loud on camera (in many,
many
takes because regular human speech is 75% stalling and stammering that looks/sounds bad on record), shoot the live footage (usually in several takes to get one good one, except when that's actually impossible), edit all the audio and video together into an actual coherent whole (leaving anywhere from 50% to 100% of it on the proverbial cutting room floor), review your work for errors, flaws and potential copyright triggers and possibly start all over from scratch, finally upload the video, making sure to check all the right boxes and uncheck all the wrong ones, and start praying for views and no demonetization...
and then
you get to stress about marketing, networking, budgeting and all the other wonderful joys of barely sustainable self employment in the glamorous world of edutainment cottage industry! Wheeeeeeeeeee!
And on top of the work itself, just dealing with YouTube's hostile black box managerial style is incredibly stressful in its own right; they punish you when you break their rules, when random other people break their rules, when random other people claim you're breaking somebody's rules, when
they
get caught for flagrantly breaking laws, when you're not popular enough, when you say or show anything their advertisers might or might not like, when they feel like it, when their algorithms feel like it,
and
they won't tell you anything
including their actual rules and content guidelines
... I know it's a bit tired to point out how when Google got really big they dropped their original slogan, "Don't Be Evil", but
damn!
TL;DR - It really is real work.
(Screw Pewdiepie, though.)
I agree that skall works. I meant more on a gamer scale, like I love jacksepticeye and gamegrumps and stuff but all they do is play, they pay someone else to edit their videos and cut out the stuff they can't say on film.