Post by admin on Nov 8, 2019 7:31:06 GMT
It started back in March/April when without much rhyme or reason many swords being shipped to Europe were suddenly either confiscated or returned to sender. We have seen this kind of thing before, but in the past it always 'went away' of its own accord. But this time, things are different..

At this stage of the game I can only really report on what the SBG Sword Store and it's affiliated network of Master distributors and manufacturers are experiencing - and that is a WIDENING of the problem to such a degree that we have been forced to withdraw from the international sword market entirely until we know what is going on.
Another round of 'ship the sword, roll the dice and cross your fingers' will result in losses that no sword business can afford to absorb (just in case you somehow didn't know, swords - and functional swords in particular - tend to have extremely thin profit margins. So when we get hit by this kind of thing, it REALLY hits hard)..
Here are some examples of the stickers we are seeing now on swords that are actually returned to us.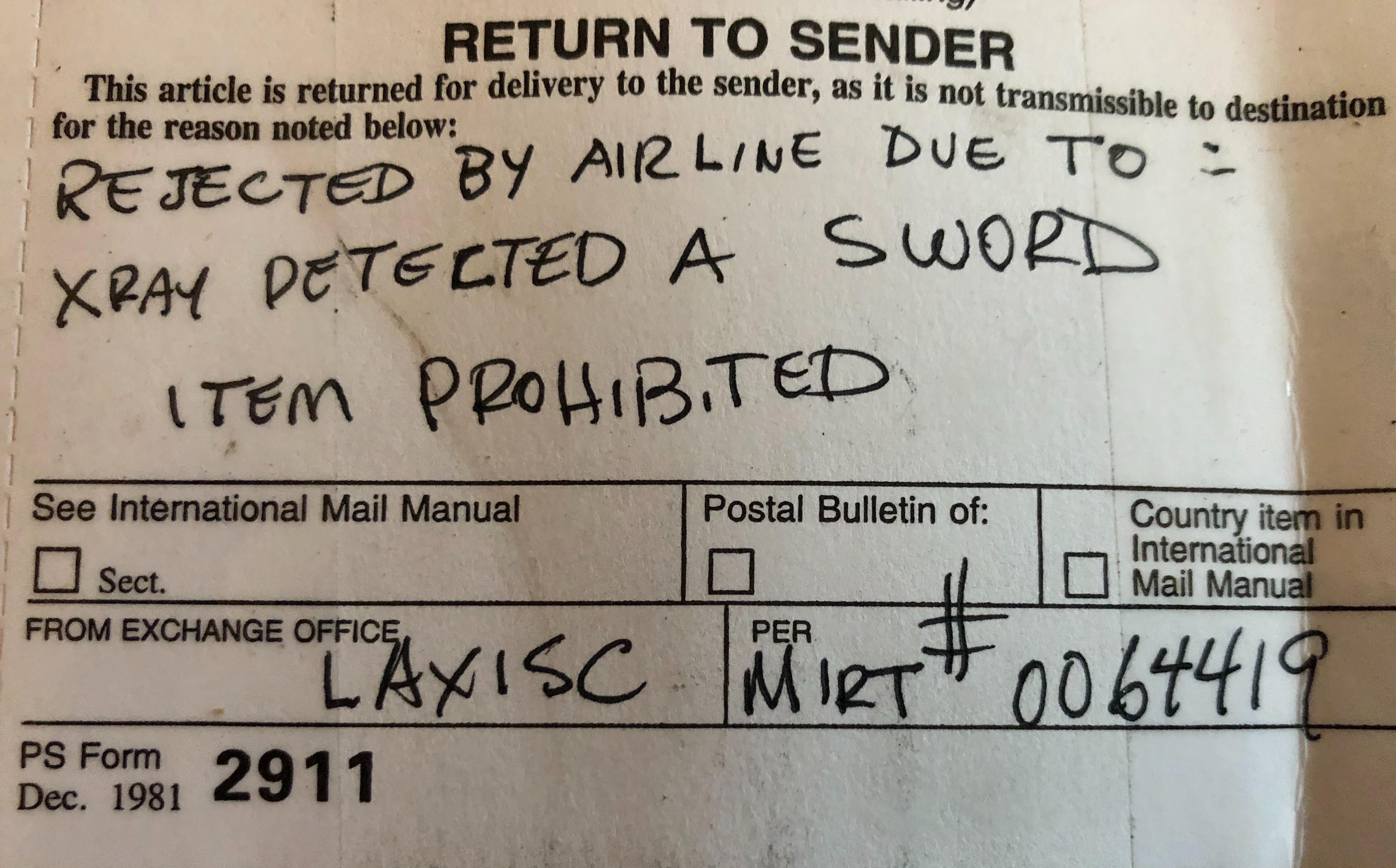 Item Prohibited by whom exactly? It's legal at both source and destination..
Okay, this one is a little clearer - though tends to suggest to me that someone is being lazy. 'may contain potentially hazardous, prohibited or restricted items' casts a stupidly wide net.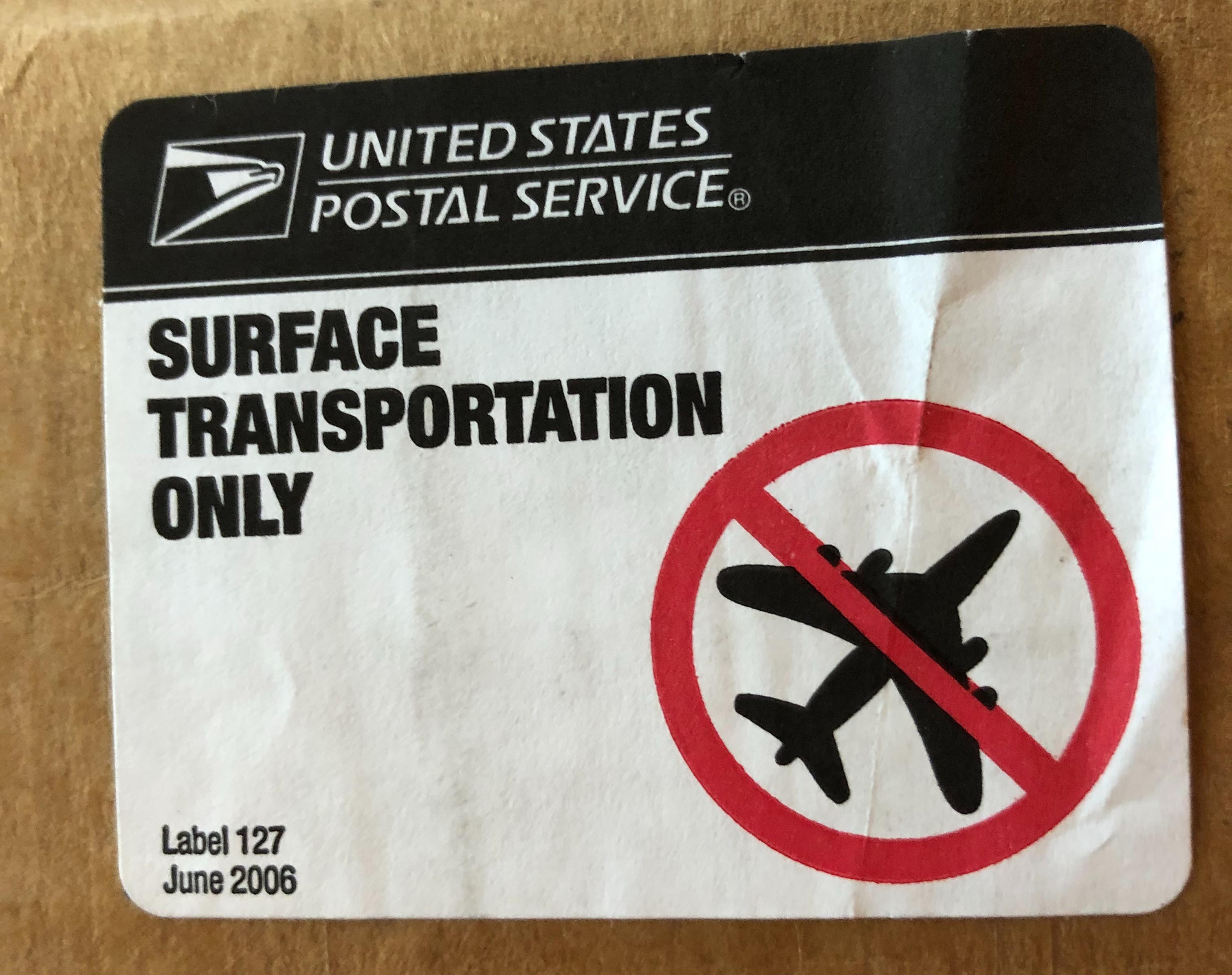 And so, the tale of these stickers is - it really does look like the days of international shipping with USPS (excluding Canada) are rapidly coming to and end - BUT, and this is the twist, at the very same time the opposite is happening in Australia..
The photos of this particular sword were taken from a sword being shipped not to Europe but to Australia - leaving only UPS, Fed Ex, etc as an option (more or less tripling the price and also comes with additional charges, tariffs, GST, PST and every other charge they can think of).
But in Australia, there is the opposite problem - Brendan from Fable Blades brought it to my attention that at exactly the same time we cannot use the postal service to ship swords TO Australia, the private companies (DHL, Fed Ex, etc) are refusing to ship them FROM Australia while the postal service IN Australia is still willing to ship them overseas...
Yeah, it's a mess. And it's very hard to pin down the root cause..
---
WHAT CAN WE DO ABOUT IT?
---
From my end, I will be doing all I can to find out what is REALLY going on and why swords are being targeted like this. But in the meantime, I would like to hear from our members outside of North America about their recent experiences, both good, bad and normal.

I am especially interested to see what the current status and stance is of the various third party shipping companies such as Access USA, etc - again, both good, bad and indifferent.
Essentially, we need to get as much info as possible on this situation so we can find some kind of solution. So please share what you have experienced and together let's see what we can come up with...