Post by Daniel Dacombe on Apr 11, 2016 23:36:47 GMT
Ronin Katana Showcase: Dancing Crane Daisho
If you're anything like me, sometimes when you look at a sword on a website store front you ask yourself – "Is that really what it looks like? Does it really handle like that? If I order this sword, will I get one that is just like the one on the screen?" I've been there, and I could share some embarrassing stories of swords that arrived with only a passing resemblance to what I thought I had ordered…
From time to time on this subforum, I would like to "Showcase" various Ronin Katana pieces in my own collection. This is not a review per se – I am not exactly an unbiased party at the moment – but will be a picture- heavy post all the same. The reason for this is to give the sword community a different look at the swords they see on the Ronin Katana storefront, and see what they look like in someone's home instead of at a professional photoshoot!
So please, follow along and take a look at some of the Ronin Katana in my collection – starting with the Dancing Crane Daisho.
The Dancing Crane Daisho


Featuring:
Ronin Katana Dojo Pro Model # 3
and
Ronin Katana Dojo Pro Wakizashi # 2
I did not acquire the two swords at the same time – the katana was an earlier purchase, about two or three years ago. It was not my first Ronin Katana, but it was my first Dojo Pro Line sword. I had owned a couple of the earlier Dojo line, and was eager to try out something a little more robust.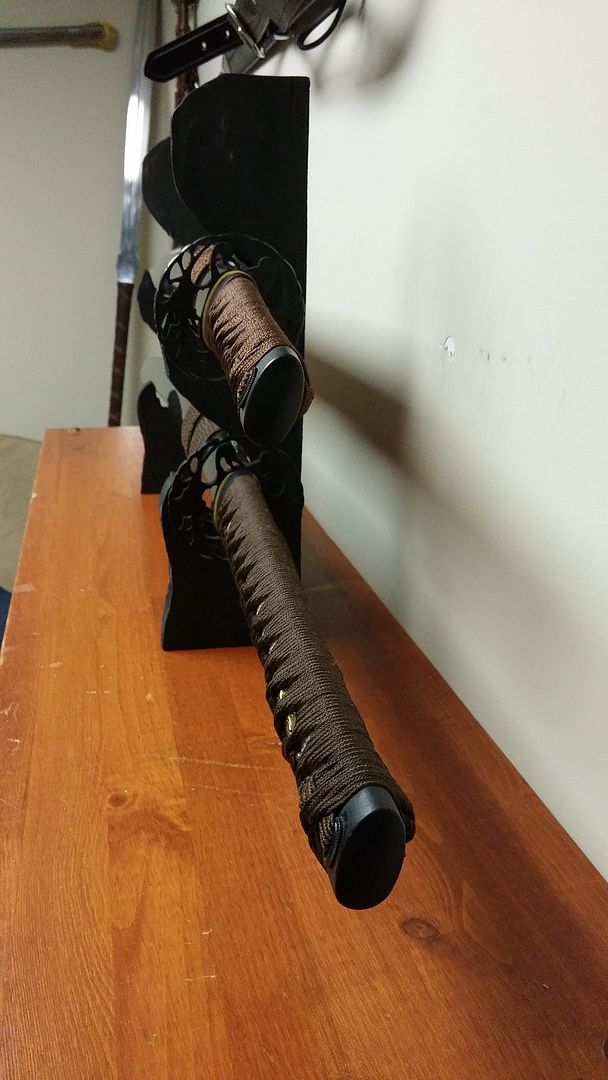 The wakizashi was a more recent acquisition, arriving just a few months ago.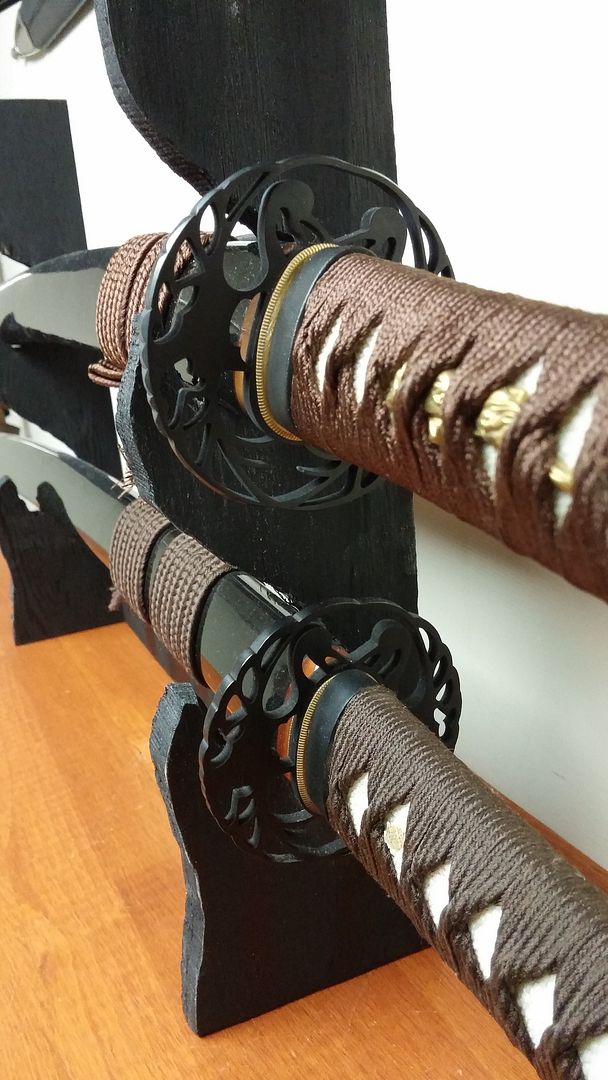 Here are a few thoughts and observations about both swords:
The blades of both are the same – curved Dōtanuki blades, no bo-hi, substantial niku, and both very sharp.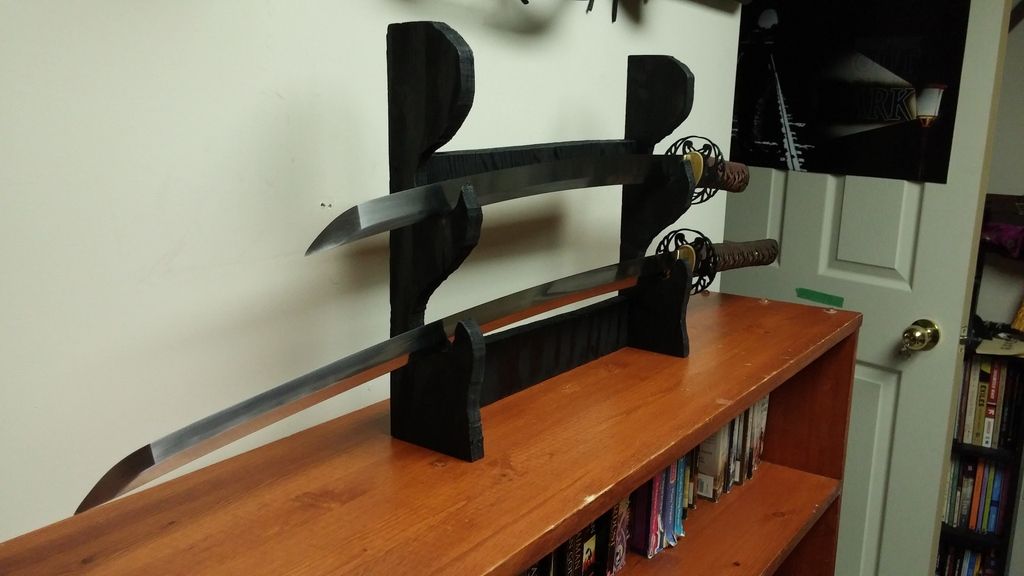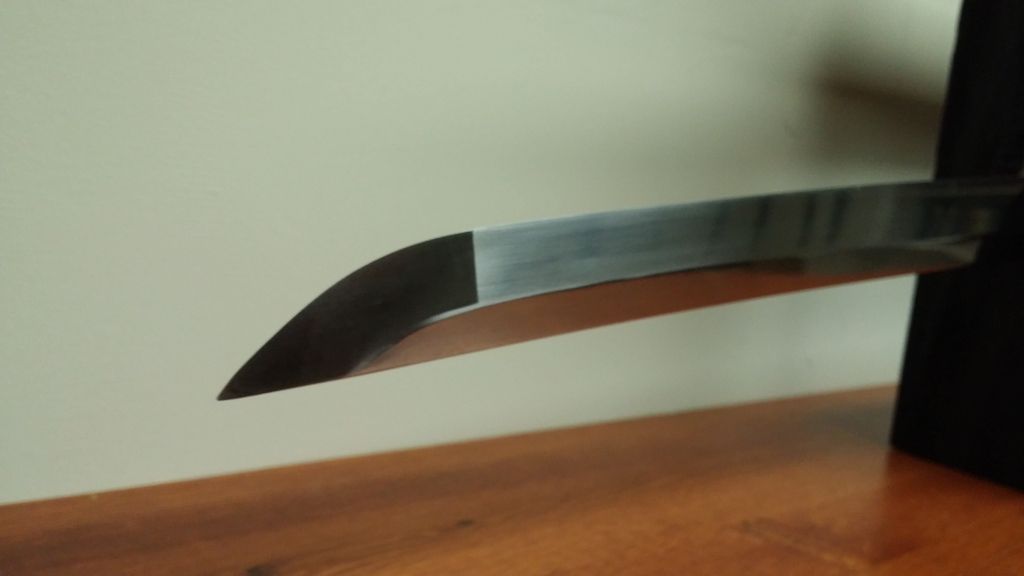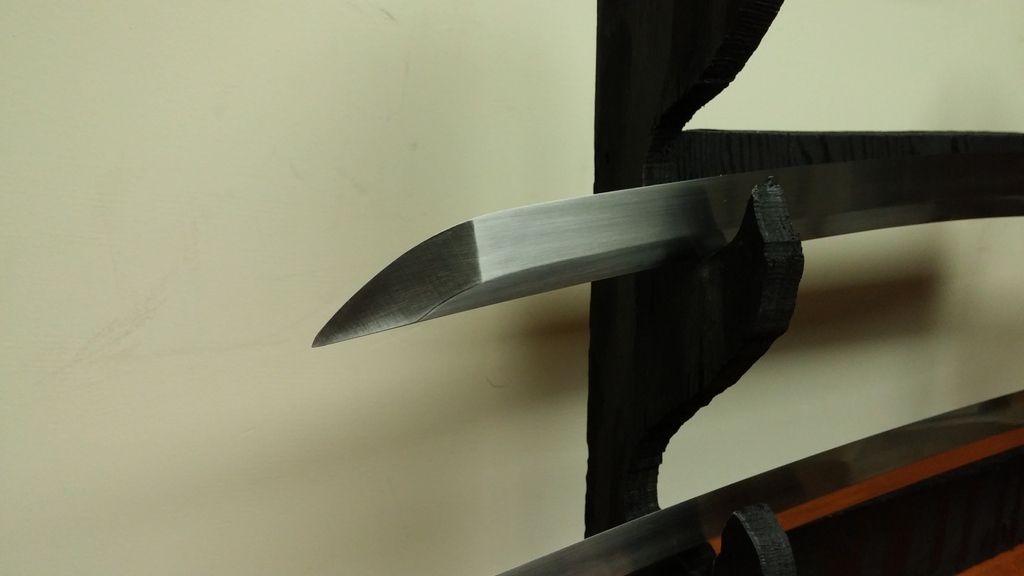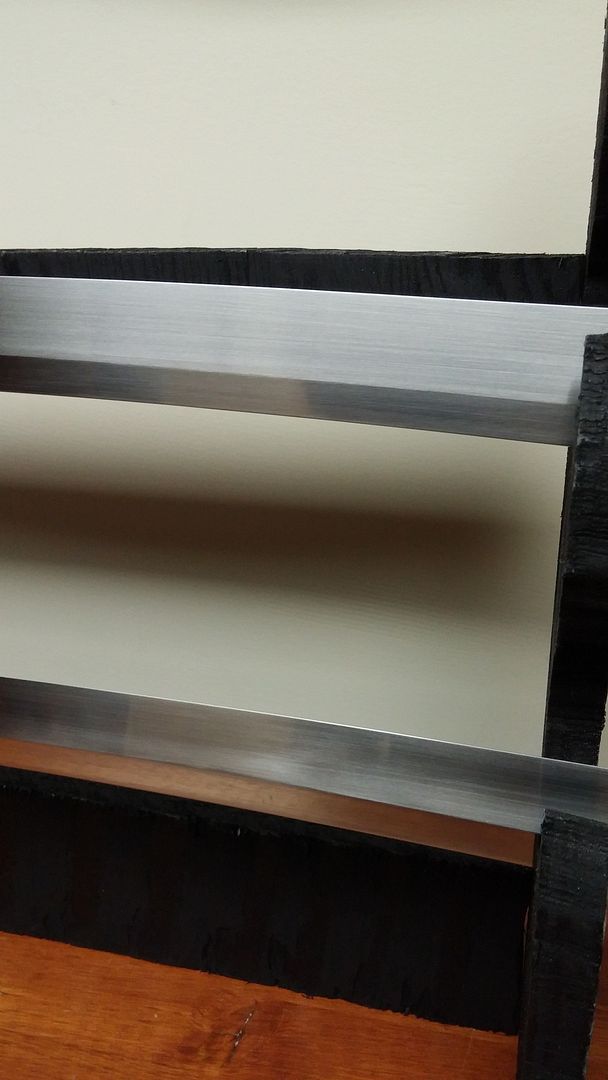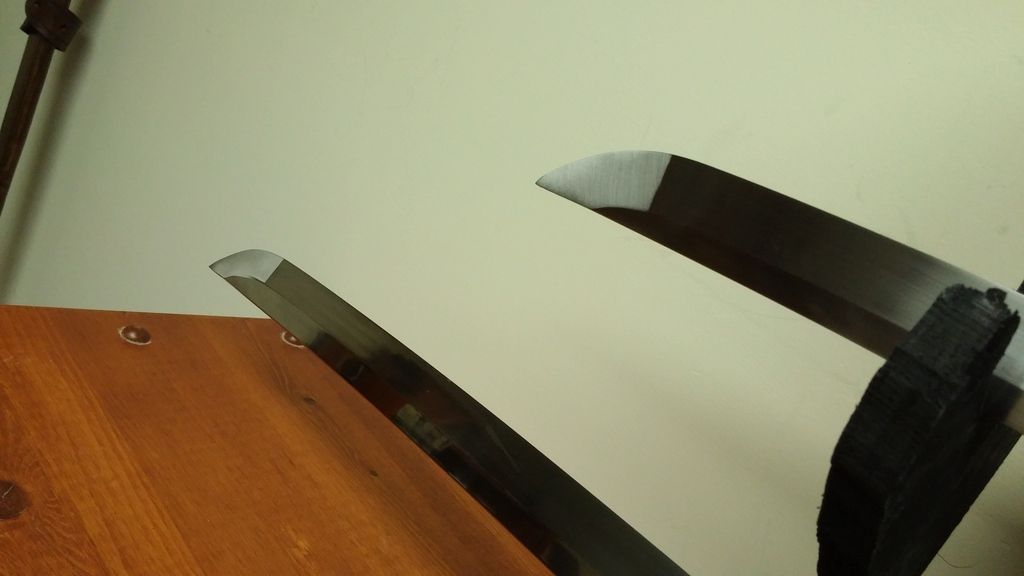 The tsuba are virtually identical, showing the two cranes facing each other. Both are blackened iron.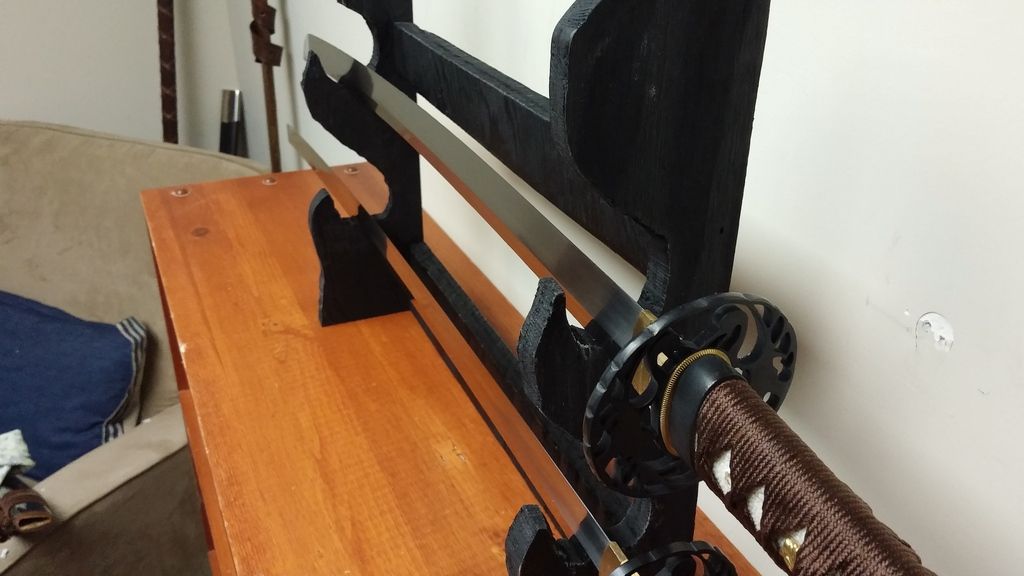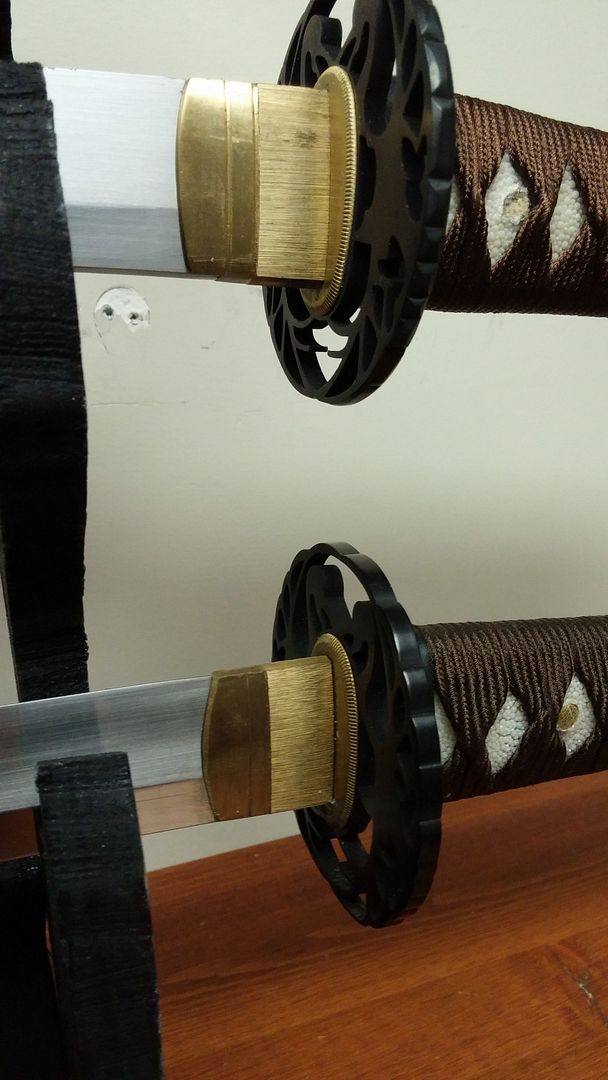 The tsuka are wrapped in brown silk ito, and the wrap is tight. You may notice that the handles, despite both being from Dancing Crane swords, have slightly different coloured ito.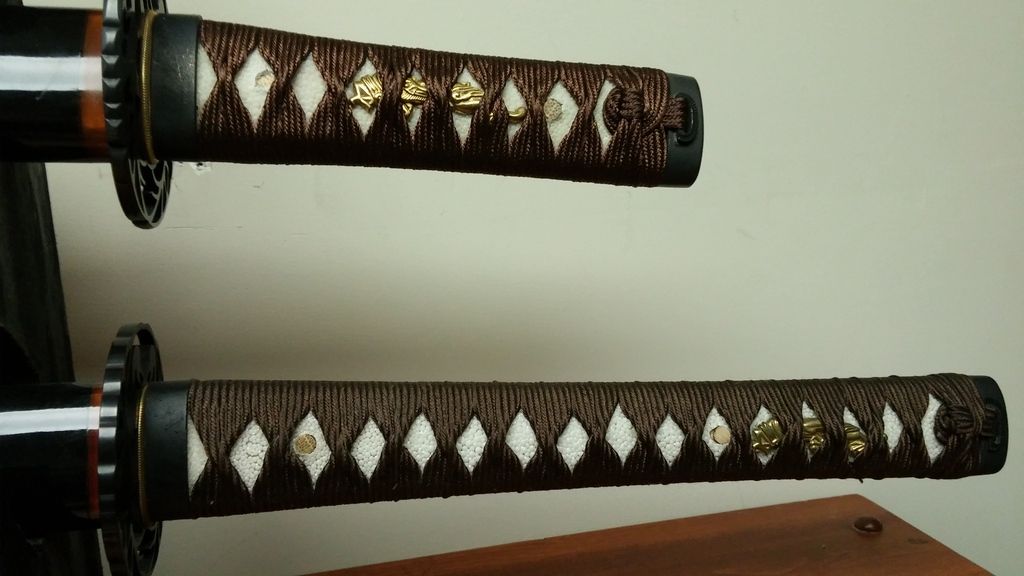 The sageo on the saya are similarly different.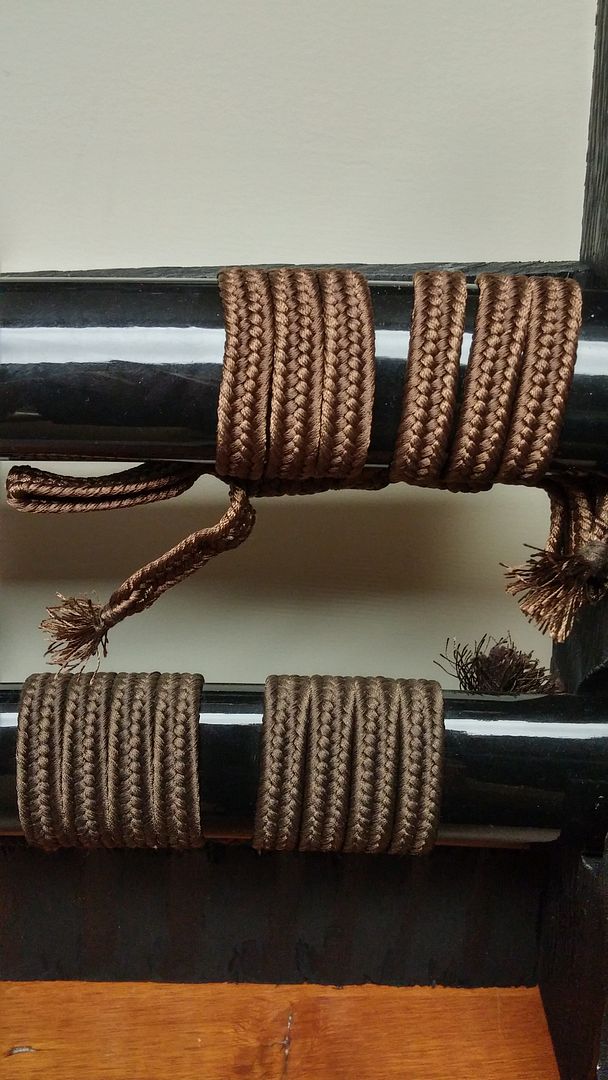 I suspect this is because of how long it was between orders – the orders would have come from different batches, and made at different times. It is likely that the silk used for both swords – while intended to be the same colour – turned out differently during the dye process.
I don't mind it – the colours are close enough that you can't tell at a glance. But I wanted to let anyone know who may be thinking about picking up this daisho to try and do so at the same time, or at least as close together as possible. The variations in dye lots may be very subtle, but if you want them to be absolutely identical that is your best bet.
A few more pictures.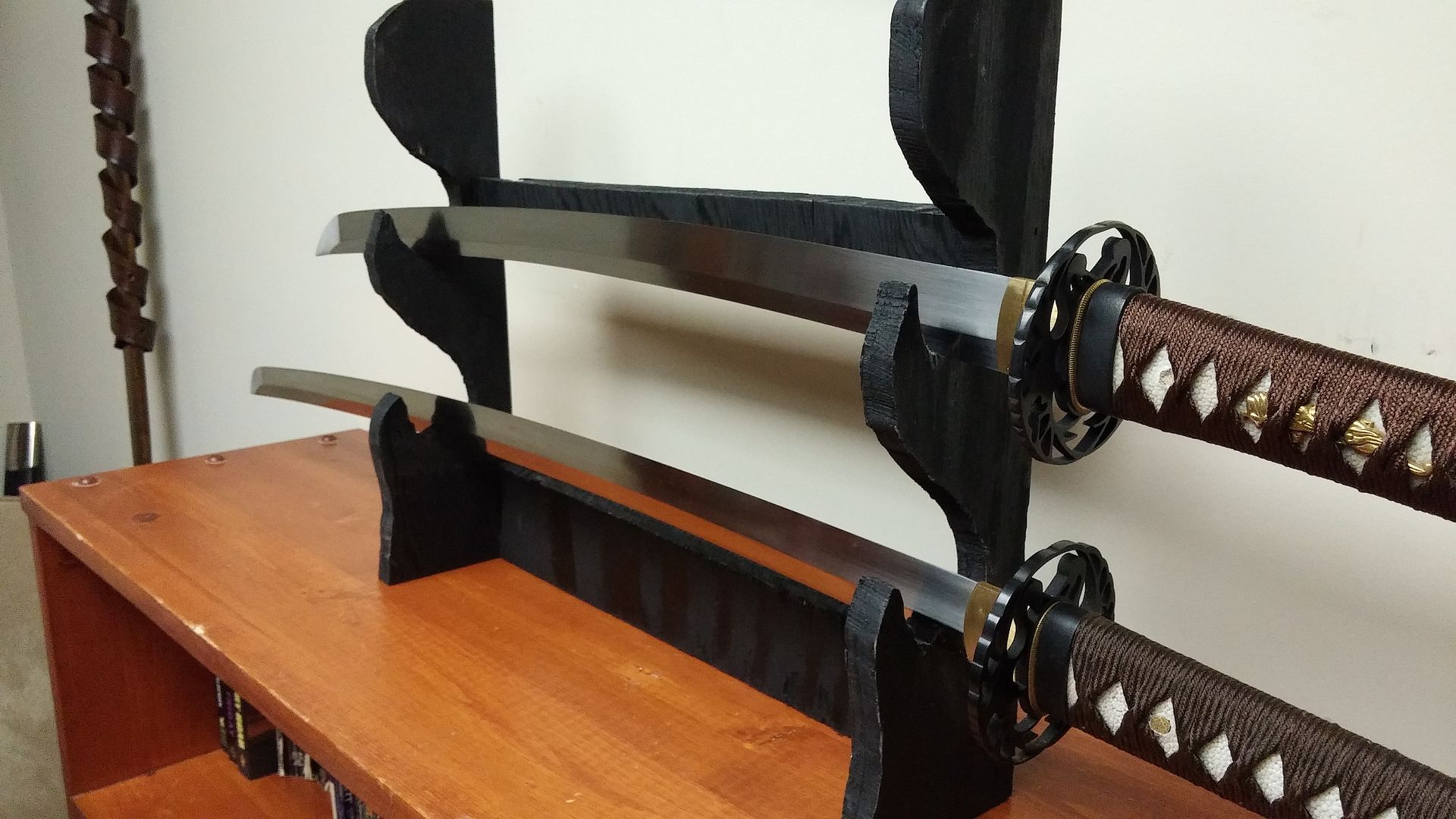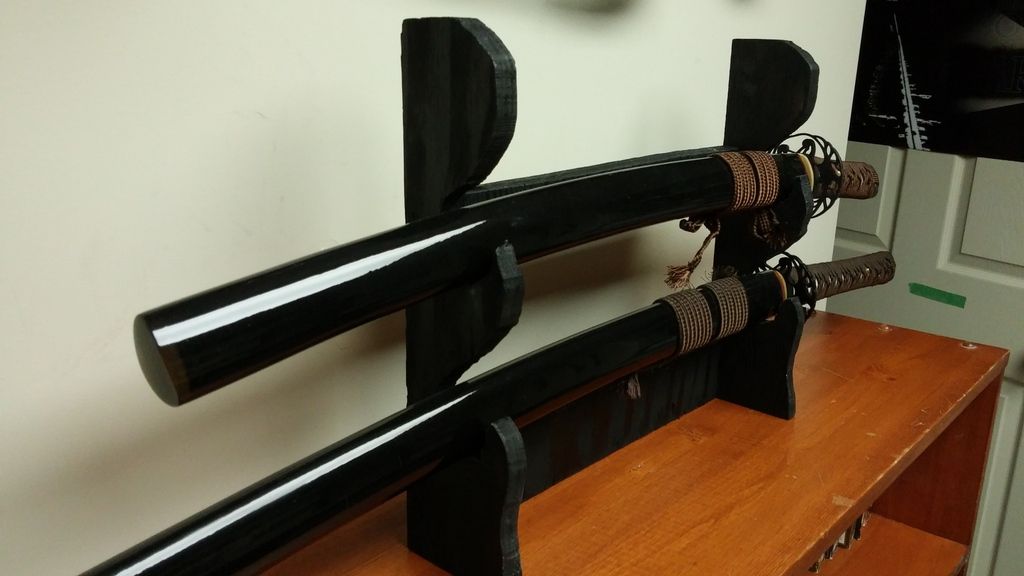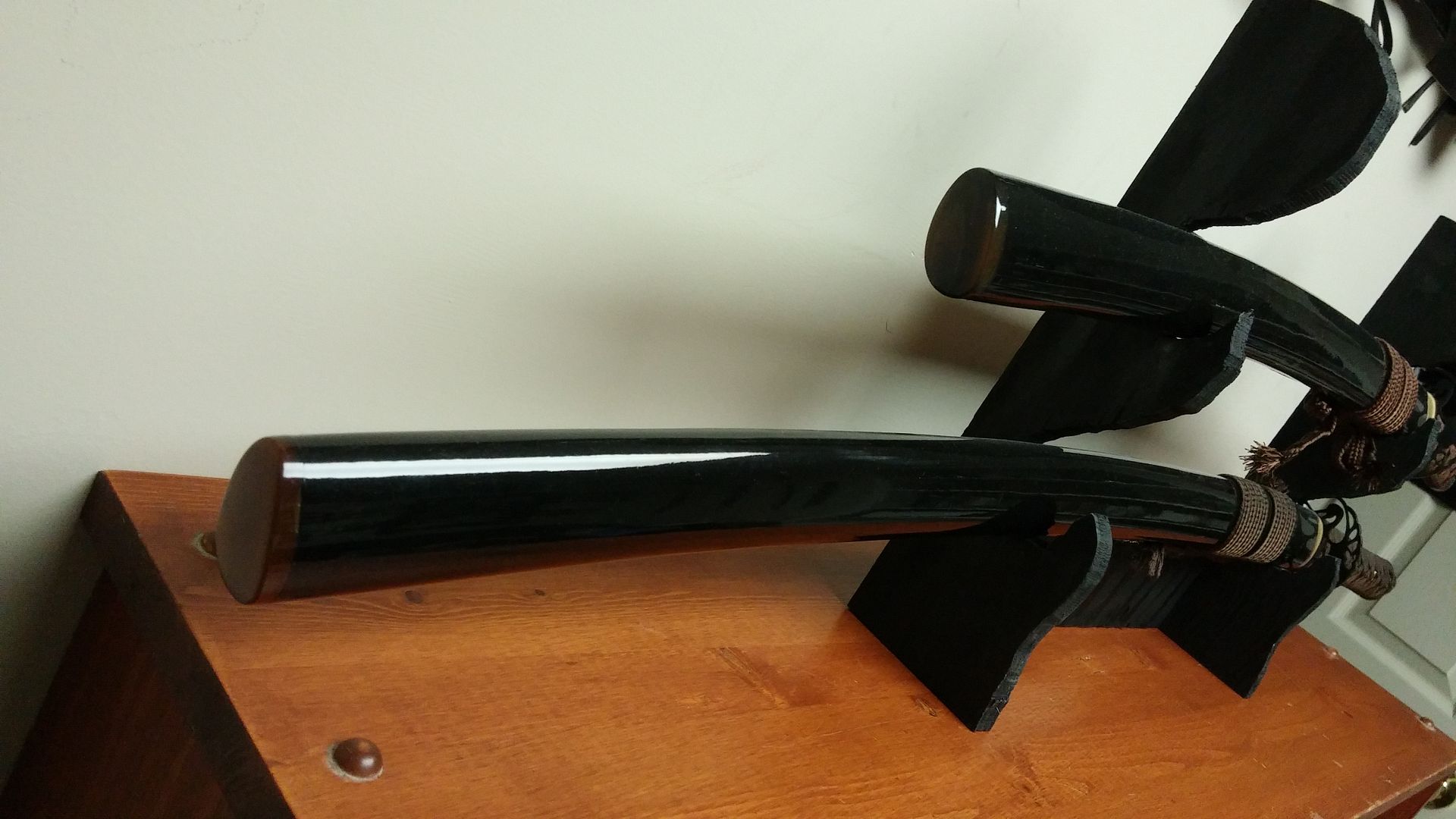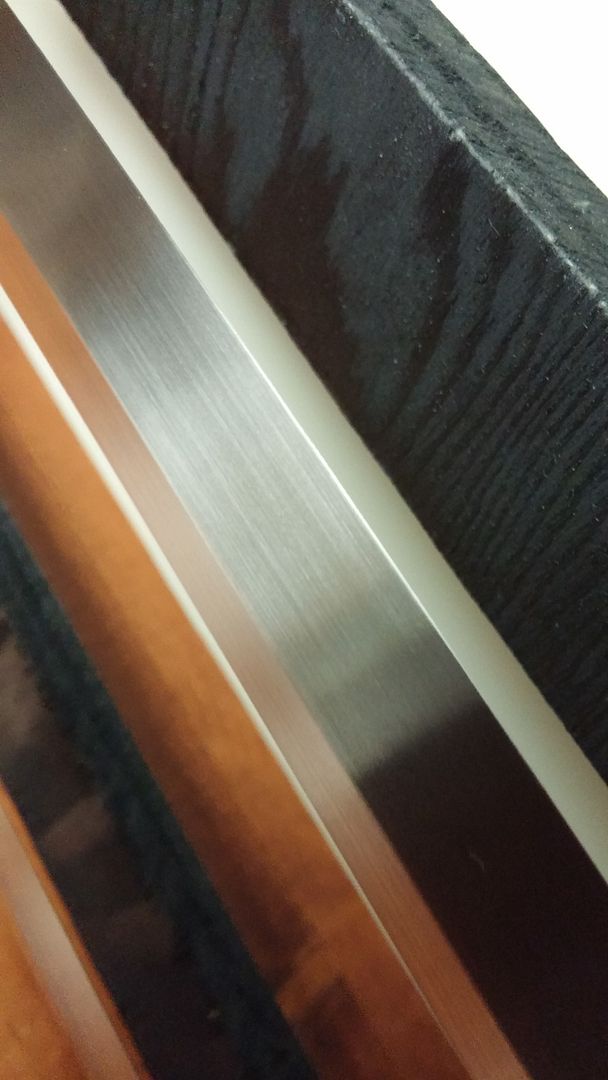 I've watched my fair share of Japanese anime and cinema, and I always found it very cool when protagonists would dual wield a katana and wakizashi. I've also enjoyed reading the works of Miyamoto Musashi, who created a dual wielding style he called Niten Ichi-ryu ("Two Heavens As One").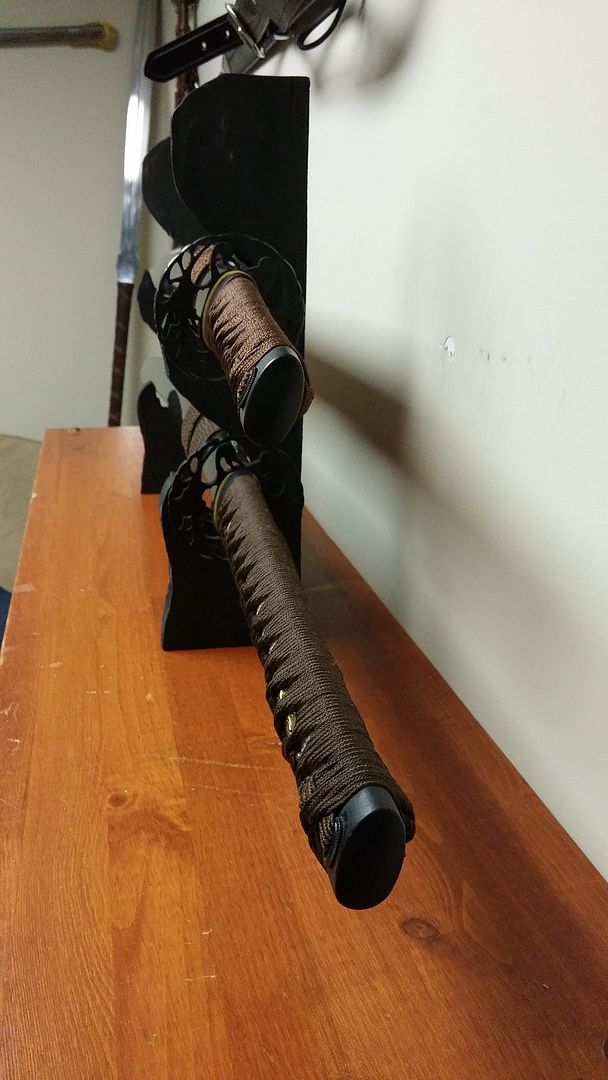 However, I do not have the skill nor the strength to wield two swords at once. While it feels very coo to (briefly!) try, I have no desire to injure myself or anyone else. For me, then, the wakizashi half of the daisho remains in its more traditional role – that of a backuo weapon, to be used indoors or in other circumstances in which a katana would be impractical or improper.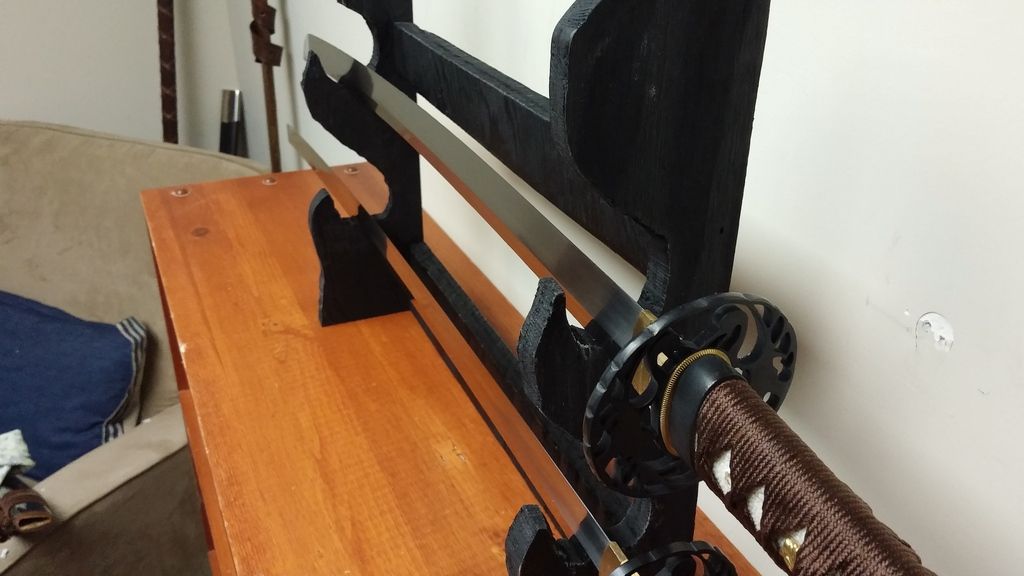 Or, you know, it could just look cool in my den.
Thanks for taking a look! Questions and comments welcome.