Post by Lunaman on Feb 19, 2012 5:09:04 GMT
Hey all,
During the same journey last spring where I visited
The Cluny Museum in Paris
and
The Tower of London
and
The British Museum
and the
Victoria&Albert Museum
, I also visited the Wallace Collection.
The Wallace collection is a quirky little museum near Baker Street in London (of Sherlock Holmesian fame) that was once the home and personal collection of the wildly eccentric Richard Seymour-Conway, the 4th Marquess of Hertford. He amassed an enormous collection of French 18th century paintings, elaborate furniture and a huge variety of arms and armor, and left both the collection and his mansion to his illegitimate son, Sir Richard Wallace. His widow bequeathed the collection to the nation after his death in 1890, and the Wallace Collection is now a quirky and charming place to spend an afternoon wandering around, free of charge. Many oft-replicated historical swords and arms have their home here.
Anyway, I snapped a few photos of the swordly stuff and thought I'd share them here.

(Click to enlarge)
I forgot to snap any photos of the exterior, but it's a big fancy house that's been converted into a museum. The arms and armor rooms wrap around the left side as you enter and are divided up by broad themes. (These glass cases are horrendously difficult to photograph through, so excuse the image quality)
The first room was of "Eastern" weaponry, and had bits from places all across Asia:
Dig this jade-hilted tulwar and these yhats and things.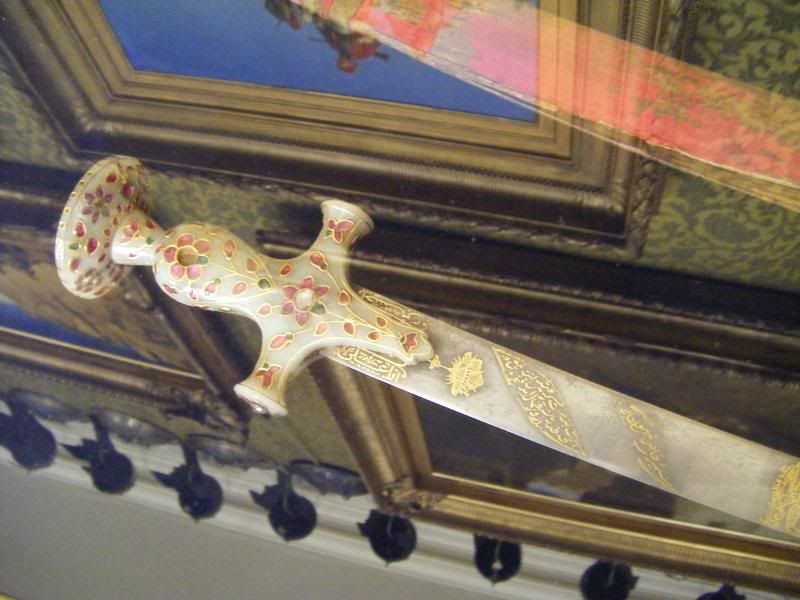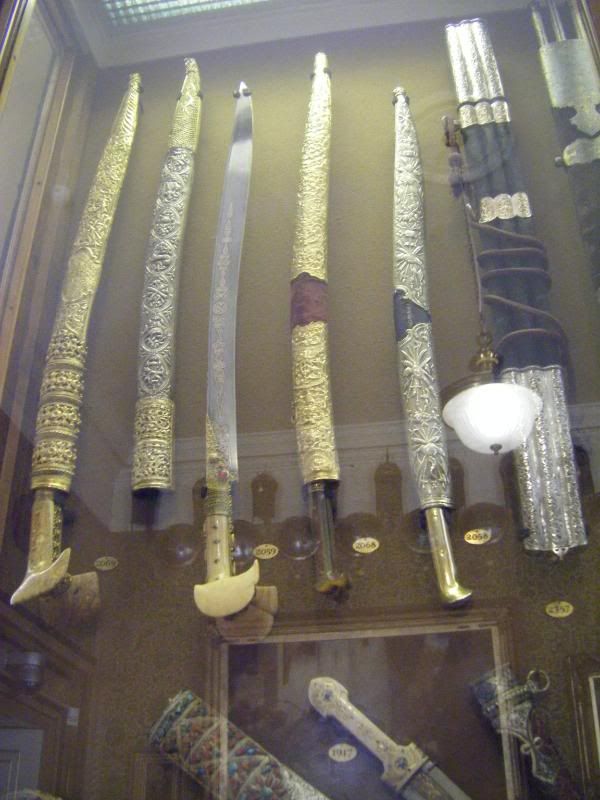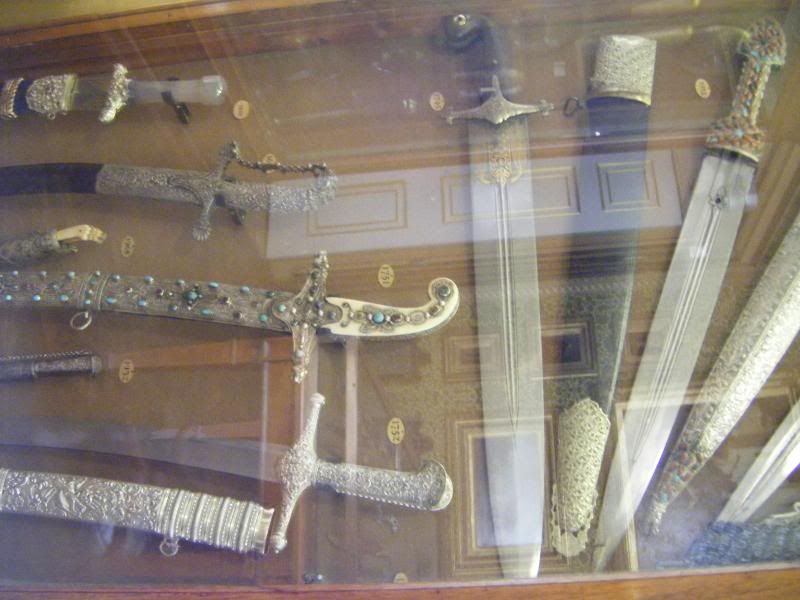 First knock-your-face-off-awsome sword for me. This shamshir is the sword of Ranjit Singh (1780-1893). The hilt and scabbard mounts are
solid gold
. The grip is walrus ivory. The blade is damascus. And no, I don't mean it's pattern-welded or simple folded steel, I mean the
real deal
. Honest to goodness authentic wootz. Crucible steel.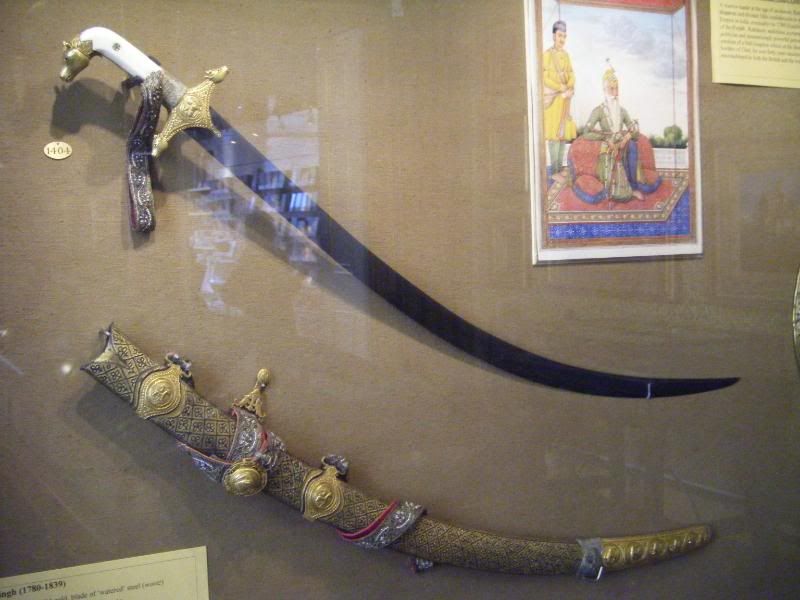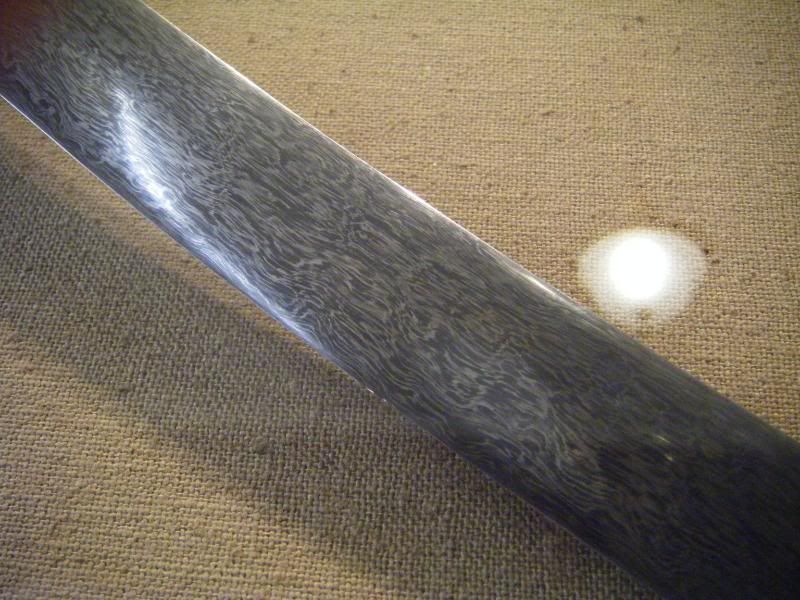 ...yea.
have a nihonto or two while you're at it. Other single-edgers in this room: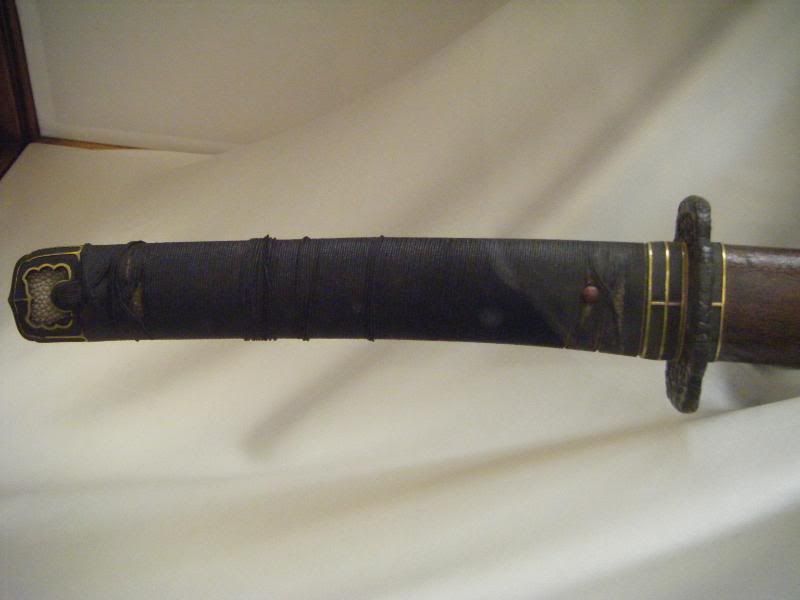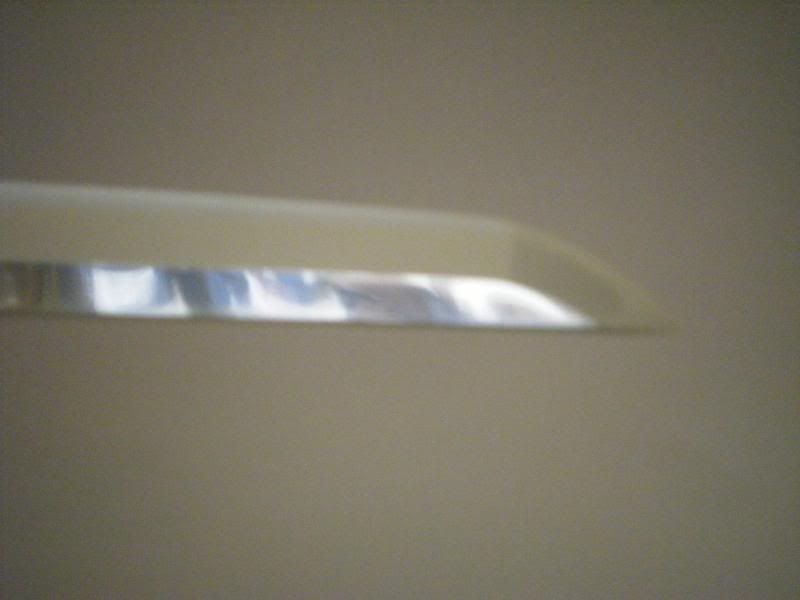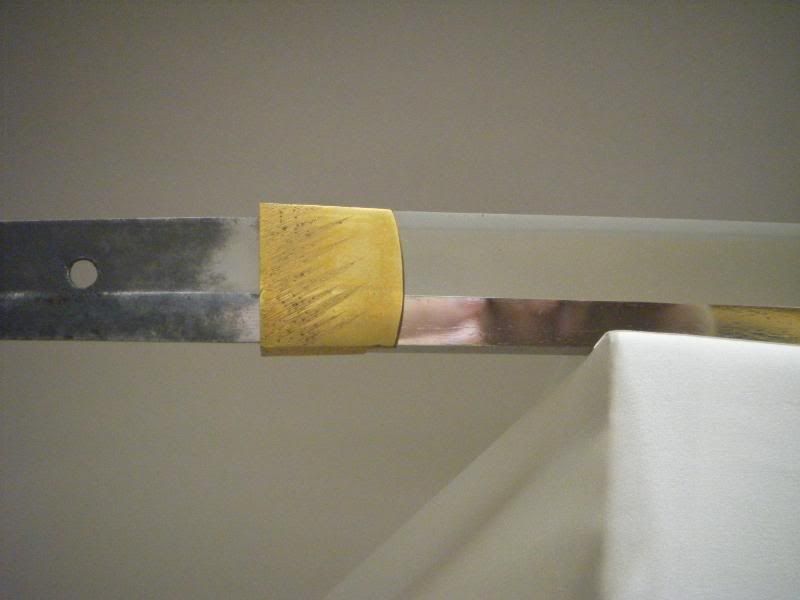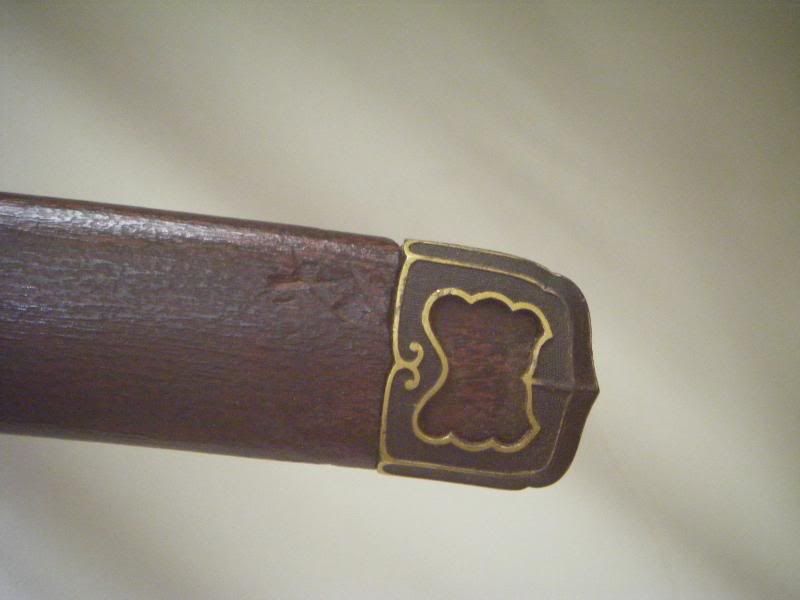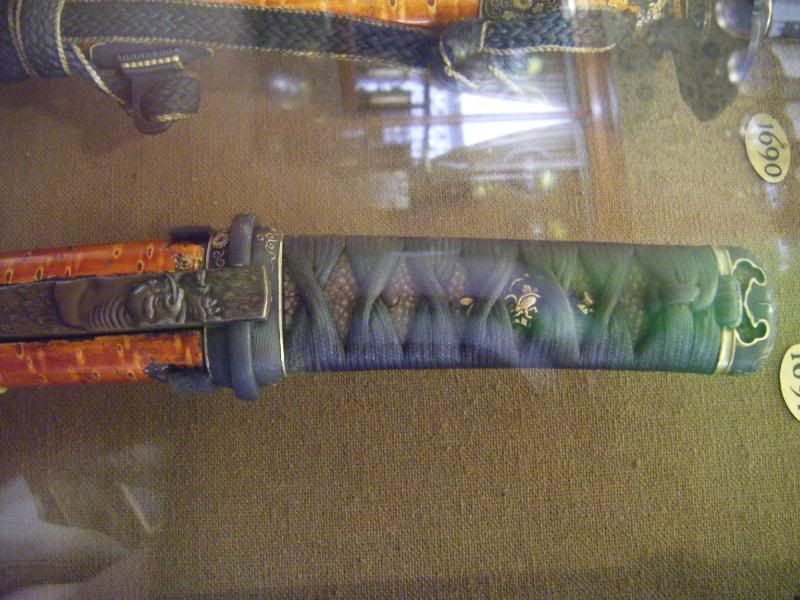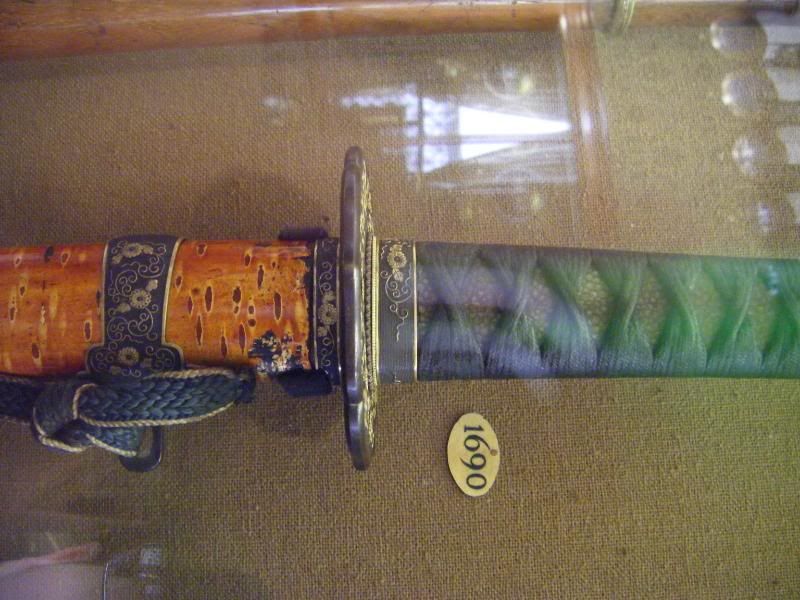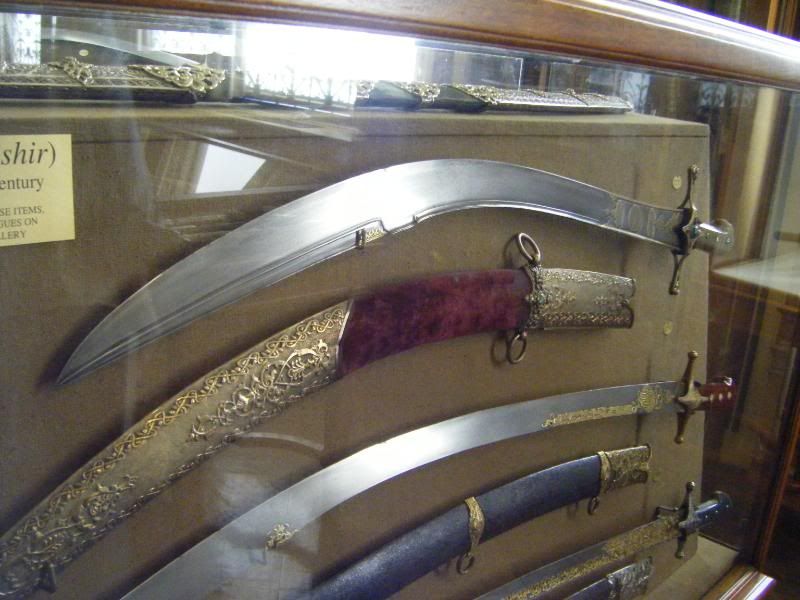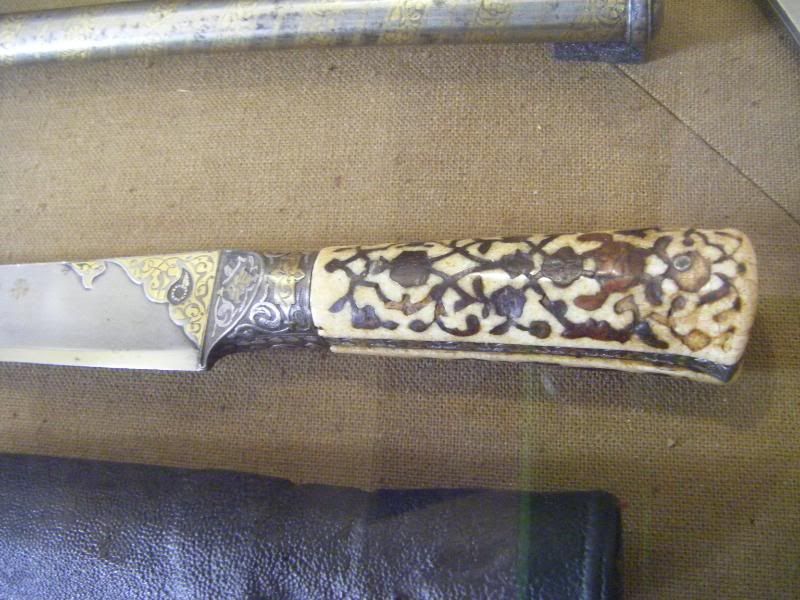 more in a moment....